While I continue to wait on the machine shop to finish with the bottom end I'm doing what I can to prepare on my end.
I've always had the shitty little $50 engine stands that are a pain in the ass to turn, particularly in a controlled manner, and even worse to upend after the heavy top side of the engine is pointed down.... I went ahead and treated myself this go round and bought a nice hand crank stand.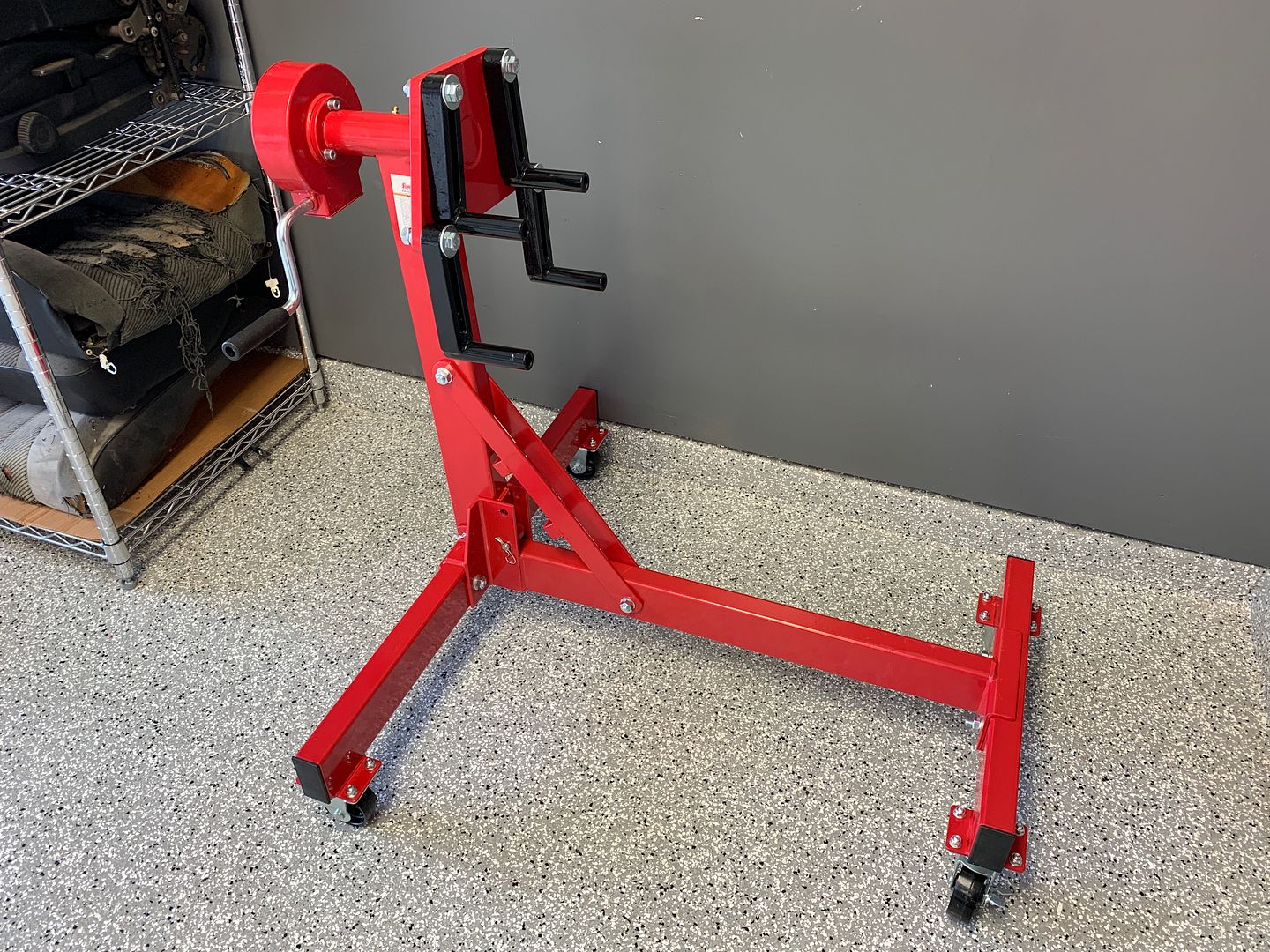 I put a big order in with the dealer last week, pictured here is about $1900 of stuff :barf and it isn't even all that much.... New upper and lower engine oil pans, water pump, thermostat housing, thermostat, engine mounts, idle control valve (this one hurt) eleventymillion coolant, ICV and crankcase vent hoses, along with the full array of timing chain guides rails, tensioner, idler and chain itself.... few other odds and ends.