Hi all,
Want to get a sense of interest in a touchscreen OBC that, among other things, is a pretty feature-rich add-on to a Megasquirt installation, and can give a MS2 some of the features of MS3.
It would have the following features and likely more. This list is mostly what I've already had running for 2+ years in my own car, working pretty flawlessly. Feature set is up to your imagination really:
read data from add-on analog sensors such as oil/fuel pressure, fuel pressure, etc.
read data from more complicated sensors such as turbo shaft speed, accelerometers, etc.
make your econometer work properly with Megasquirt and bigger injectors
read CAN broadcast data from Megasquirt
send sensor data back to Megasquirt for datalogging
control relays
control boost solenoids, using Megasquirt (for example, run dome pressure control on Megasquirt 2)
interface with other CAN devices
stock OBC simulation with functional touchscreen buttons (working digital time and date)
OBC buttons take you to simulated analog gauges
recreation of e30 analog clock
fully customizable display if you'd like digital gauges or bar graphs or anything
Just to make it clear: if you're running a Megasquirt, pretty much anything you can see on the screen in TunerStudio is already supported with a simple CAN connection (2 wires). See
this table
for the parameters that MS2 and MS3 can broadcast. MS2 users, note that not all parameters are broadcast, a "Y" in the right-most column indicates MS2 compatibility.
If you aren't running Megasquirt, you'll still be able to get up to 10 analog sensors connected, and more digital sensors than you'd know what to do with. If your ECU broadcasts CAN data and the protocol used is publicly documented, I can probably get it to work.
Some background:
I've touched this list a couple times in the build thread for my VGT turbo project car. The version in my car now is very much a prototype, and I'm already working on a custom PCB design to replicate the setup, maybe with a few extra bells and whistles. Part of this redesign will be to use a TE Connectivity/Deutsch ECU-style enclosure with 2 12-pin DTM connectors for wiring to the rest of the car, with the ability to mount anywhere in the dash/glovebox area (or anywhere else it would fit). Only the touchscreen module would live in the stock OBC location, and it only needs 4 wires to connect to the Deutsch enclosure. Main reason for this change is that I already have a 12-pin bulkhead connector, a 3-pin connector, and a 2-pin connector coming out of the enclosure and I still want to add a few more sensors. 2 12-pin DTM connectors are probably too big for the OBC envelope, not to mention that it's a pain to make any modifications since the climate control panel needs to come out.
It looks like I can only buy these PCB-mounted bulkhead connectors in moderate quantities right now, which is a significant cost, and I only want one for myself. If there's any interest in these, I can come up with a price once I finalize the design. Should be much less than most other digital dash displays, in any case, and integrates nicely. Also no reason you couldn't upgrade to a larger screen in another location (up to 10" is available).
Status and Teaser:
I'm going to continue to do the design work on the PCB and will update the this thread with progress. In the meantime, a few pictures and an awful video of the current setup. Keep in mind the new OBC enclosure would be smaller and be wired to the remote-ish Deutsch enclosure that would be the real brains of the unit:
Dash display
by
Mikey Antonakakis
, on Flickr
Untitled
by
Mikey Antonakakis
, on Flickr
E30 touchscreen OBC
by
Mikey Antonakakis
, on Flickr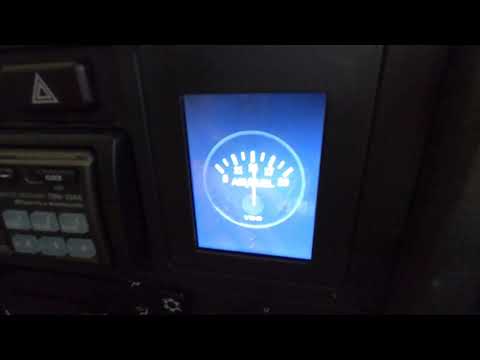 And here's a video on the line of enclosures/connectors I'm interested in: