Ha, yep, that is where I am getting my PST-F1's, knock sensors and some other bits from. Naturally, they have been sold out of the M12 to M10 adapter fittings for a couple of months! Thankfully spare M44 oil filter housings are cheap on eBay, so I will see if hacking up my spare works out well.
---
I started doing some basic routing and roughing-in of new wire runs today. There are still a number of items and some of the heavier gauge shielded cable which I am waiting to receive, but I can get a lot of stuff into place while I wait. The plan is to just get the wires in there, but I will not be crimping/splicing/taping anything at all until I can get this fitted into the car. Once I do that, then I can make the final decisions about lengths of things and begin making permanent crimps. I also want to see how things actually end up being positioned, specifically some of the big parallel splice bundles. The big one with all of the switched 12V outputs from the main & fuel pump relays needs to have one of its smaller wires replaced with a longer run, so I either need to cut the existing splice off and make a new one with the longer wire, or just make a butt connection to extend it. The latter is far easier, but the former is cleaner. I only really pause thinking about this because the exposed copper strands from that splice are all greenish, and if the oxidation extends too far up into the wires then I might have to trim off a lot more than I want (or attack them with some fine sandpaper). Overall this is just me having fun over-thinking things, which I am sure you have figured out by now!
Here's what the big wire box looks like with new runs pulled through to it. The existing wires were fine, but they all had those obnoxious splices + rubber caps which ate up almost 50% of the available volume. I understand why they did it that way, to make mass production easier, but I don't want to have to deal with the mess. There are some other splices like that in other places in the harness which I am also removing.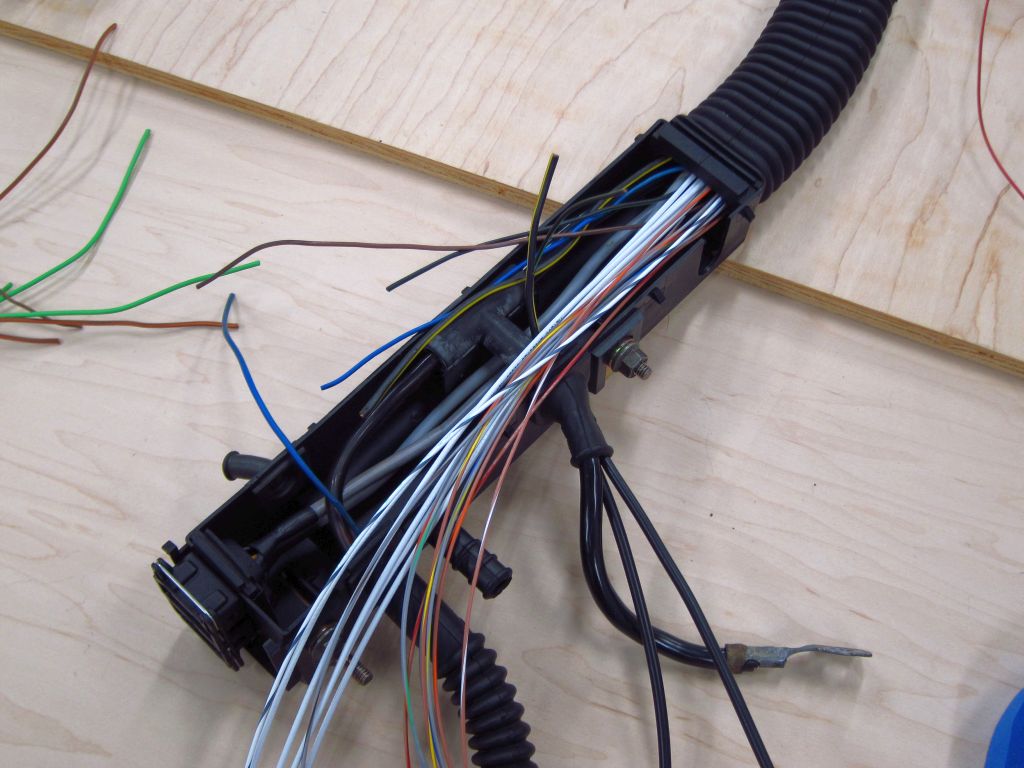 Here's where I left things today. I am going to take it easy and spend the evening relaxing and enjoying the last few hours of 2020. It's been a rough year in a lot of ways, so I can't say I will miss it too much!