Current Status:
Up and running, been very reliable and fun to drive. Using on-board compressed air to keep the wastegate shut during spoolup. Recently converted to later cooling system, tied wastegate into downpipe (no more screamer pipe), installed a new muffler, doing lots of cosmetic-type freshening up.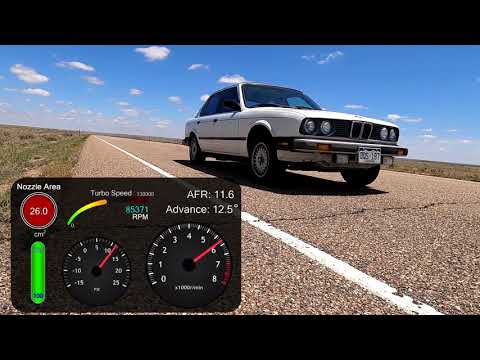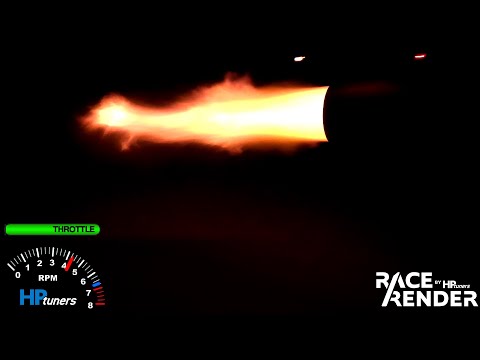 Background, or version 1.0:
Circa 2010, my dad and I decided to take on a project car. He'd had a shop in the early 80s building the snot out of M10 motors, turbocharging, 9k+ rpm, etc. He apparently had some very very fast tii's and 320i's back then, but he got out of it before I came around. He actively kept me away from wrenching when I grew up, but eventually he caved when I was home from college for a summer, and so we picked up someone else's unfinished (read: hardly started) e30 turbo project. 1987 325 sedan with an automatic (not even fancy enough to get the "e" on the emblem). Apline White over blue interior. Mostly Arizona, Texas, Florida car, odometer had stopped at 142000 miles. Paint wasn't in great shape, but otherwise it was in great shape with no rust or damage. It had hit 100k sometime around 1992, so who knows how many miles it actually accumulated. As far as I can tell, it was completely original save for an aftermarket head unit before the previous owner started their turbo project. For $2k, let's do it!
Previous owner was a mechanic at a dealership, a "pro," technically. Said he had torn down the motor to check everything, and it all looked good so he put it back together with an 885 head. Came with some large diesel turbo, a 666Fab turbo adapter (using stock cast manifolds), a partially-built MS2 with V3.0 PCB, front-mount intercooler, a Getrag 260, 2.5" aluminum and 3" aluminized steel pipe/bends for fabbing charge piping and exhaust, and a whole mountain of odds and ends. Seemed like he got a good start, I just had to finish it up: turbo plumbing, swap the trans, wire the ECU, etc. Nothing too complicated.
Engine was out of the car, so we decided to open it up to double check. It was nightmare inside: bearings were shot, bores were deeply scored, and some of the pistons clearly had hit valves. Not worth trying to salvage, and good thing we decided to double-check the PO's work:
Note that this was the donor engine - the original short block was still in the car, so we took a look - it looked to be in great shape for its age, just needed some cleanup. After a lot of half-assed work on my part to get the car running over the summer with near-zero budget (would have been easier to start fresh, instead had to undo pretty much everything the PO did), including converting a 35-pin harness to a 55-pin connector to use a 55-pin adapter board, the car ran! The car's original engine cleaned up nice:
Turns out the oil filter sandwich plate (used for turbo oil feed and oil pressure sensor) that came with the car was not a pass-through design (it required a run of hose from outlet to inlet), took a few heat cycles of giving the engine zero oil to realize the issue. Oops. Decided to just leave it together and run it til it popped. It ended up with a water-air intercooler, TD06-20G hybrid turbo, 3" turbo-back exhaust with a single cherry-bomb style muffler. Probably went 10k miles of beating the snot out of it on a crappy tune at ~11psi and a totally worn turbo, and eventually spun a rod bearing. Here's how it looked for its first iteration. I think it counted as a sleeper:
Managed to score some Houndstooth coupe seats on the cheap from a junkyard. They also cleaned up nice with some replacement fabric:
After blowing up the engine sometime in 2012, the car sat for two or three years waiting for a rebuild. That didn't happen til 2015. The goal for version 2.0 was to keep costs low, but not cut corners so much. Try to use as much stock, used, only paying for things that would significantly benefit reliability or performance: much more careful engine build, better cam, fresh valvetrain, but that was about it; also, do as much of the work as possible myself, with the limited tools I had, in my own garage.