After nearly 5 years since deciding that I was going to repaint the E30, it is finally happening.
It all started years ago when I got into a little bumper-bender in a parking lot which did some minor damage to the passenger side rear corner. The paint was getting shabby by then, and I knew that I would need a new bumper skin and some matching paint. Why not do the whole car? So I started making a list of the major items that I would need and ordered them. All new window seals, lots of clips, some trim pieces where needed, other seals, etc. By late 2019 I was about ready to go find a shop to do it, at which point the original Metric Mechanic 2.1L M42 I was running blew the head gasket as a casualty of the crank damper wheel coming apart and causing some very unfortunately-timed misfires. There went a bunch of time and a good chunk of the paint budget for a rebuild (which MM was kind enough to for me at the cost of labor 7 years after the initial purchase). Some of you may recall that saga lol...I nearly dumped the car and got something newer and more reliable. Thank goodness common sense did not get the best of me when I was vulnerable!
So 2020 rolls around and we all know how that went with COVID and all. I got the newly rebuilt engine in the spring and had the car running shortly thereafter. It ran better than new, and while MM never really said that they found anything amiss in the core that I sent back, the thing ran like a different beast entirely. In a good way. At that point I decided to just drive the car for a couple of years and enjoy it, which I did. In late 2019 I had also picked up an MK5 Jetta TDI with the intent of having it be a very temporary car to use during the repaint project. It turned out to be a good purchase since it removed all of the time pressure from the engine rebuild, and honestly it is nice to have a car that pulls mid-40's fuel economy on the highway while also handling fairly well. It is not quite a project car since I am intent on keeping it OEM or maybe OEM+, but I have sunk some cash into it in the form of various engine, suspension, driveline, and interior parts to get it back to tip-top condition. But, I digress...I have a car to use while the E30 gets painted.
Within the last couple of months I finally found a body shop to work with. If memory serves me right, I spoke with 9 different shops about the repaint. 6 of them outright said no, 2 indirectly said no in the form of estimates north of $25K, and one turned out to be what I was hoping to find. It was sort of accidental in that a former coworker put me in touch with a guy to do some precision TIG welding on a stainless fuel fitting for my Link E36X ECU project. I met the guy at his place of work, which was a body shop. The welds were good, and a while after that I texted him to see if he was interested in repainting my car. This was after a day of being rejected twice by other shops, so my hopes were not high.
To my surprise he seemed open to it. I took the car by, and about 5 minutes in to the estimate I could tell that I would want to work with that shop. He'd done other E30's and usually did 1-2 resto jobs like mine per year in addition to the usual high volume repair work that most shops do. From there we worked out a price, although that is likely to be subject to some upward creep if there are any surprises like unexpected rust once he gets in there. The agreed cost was well under $20k thank God.
I will be documenting the paint project in this thread, so here goes.
Some photos of the car as it looks today. SAD. Has not seen wax since early 2019 when I decided to repaint it.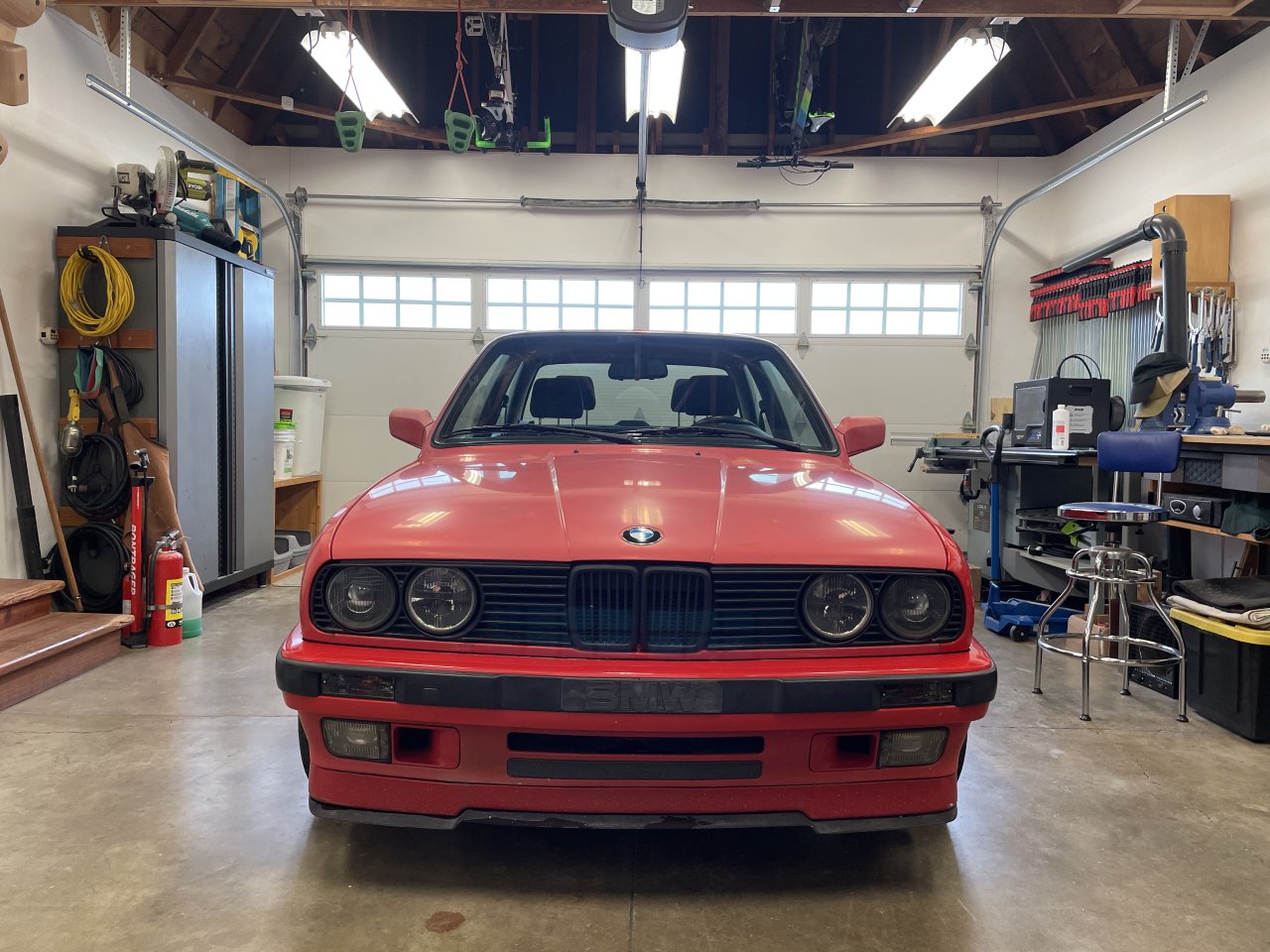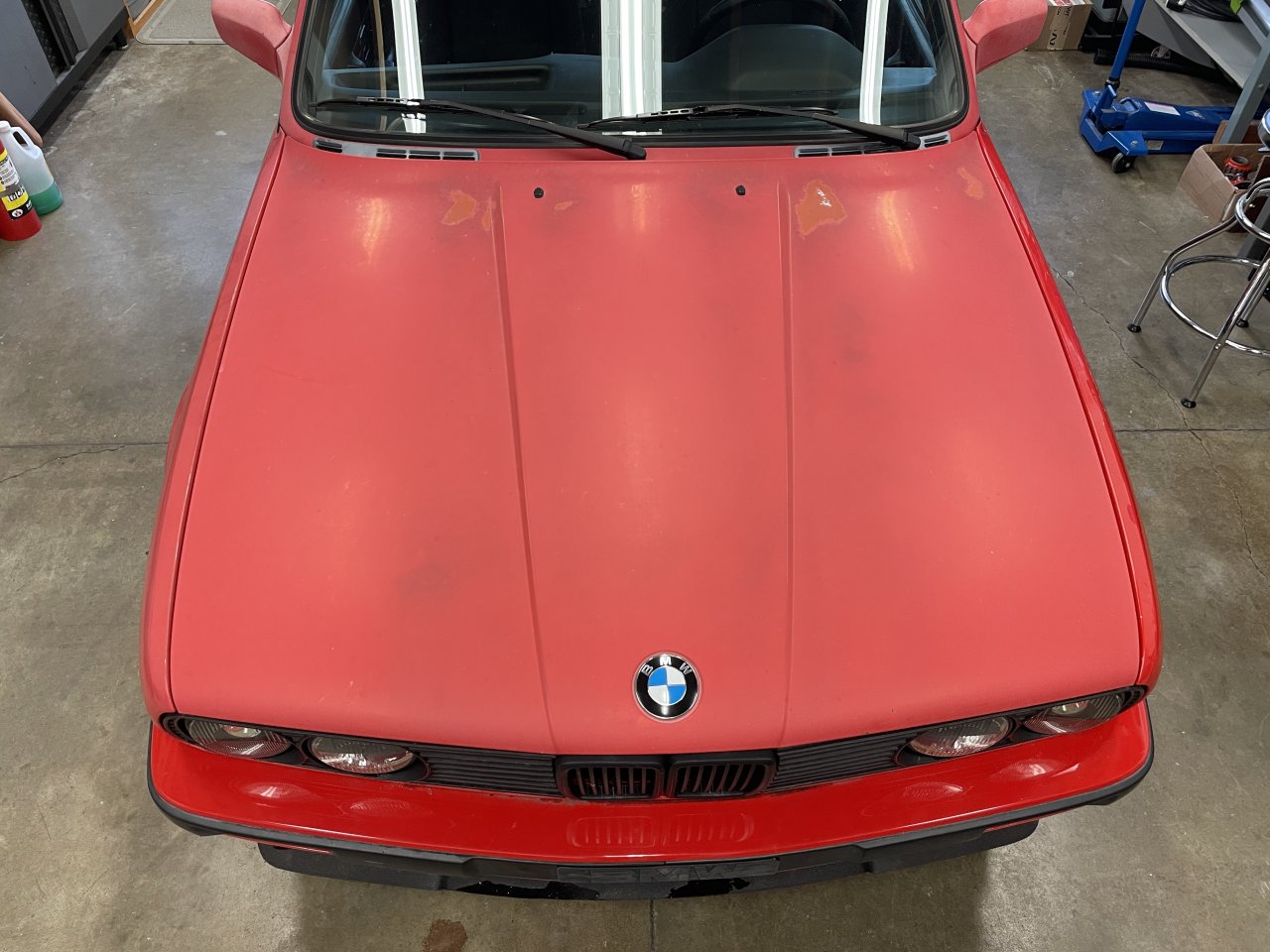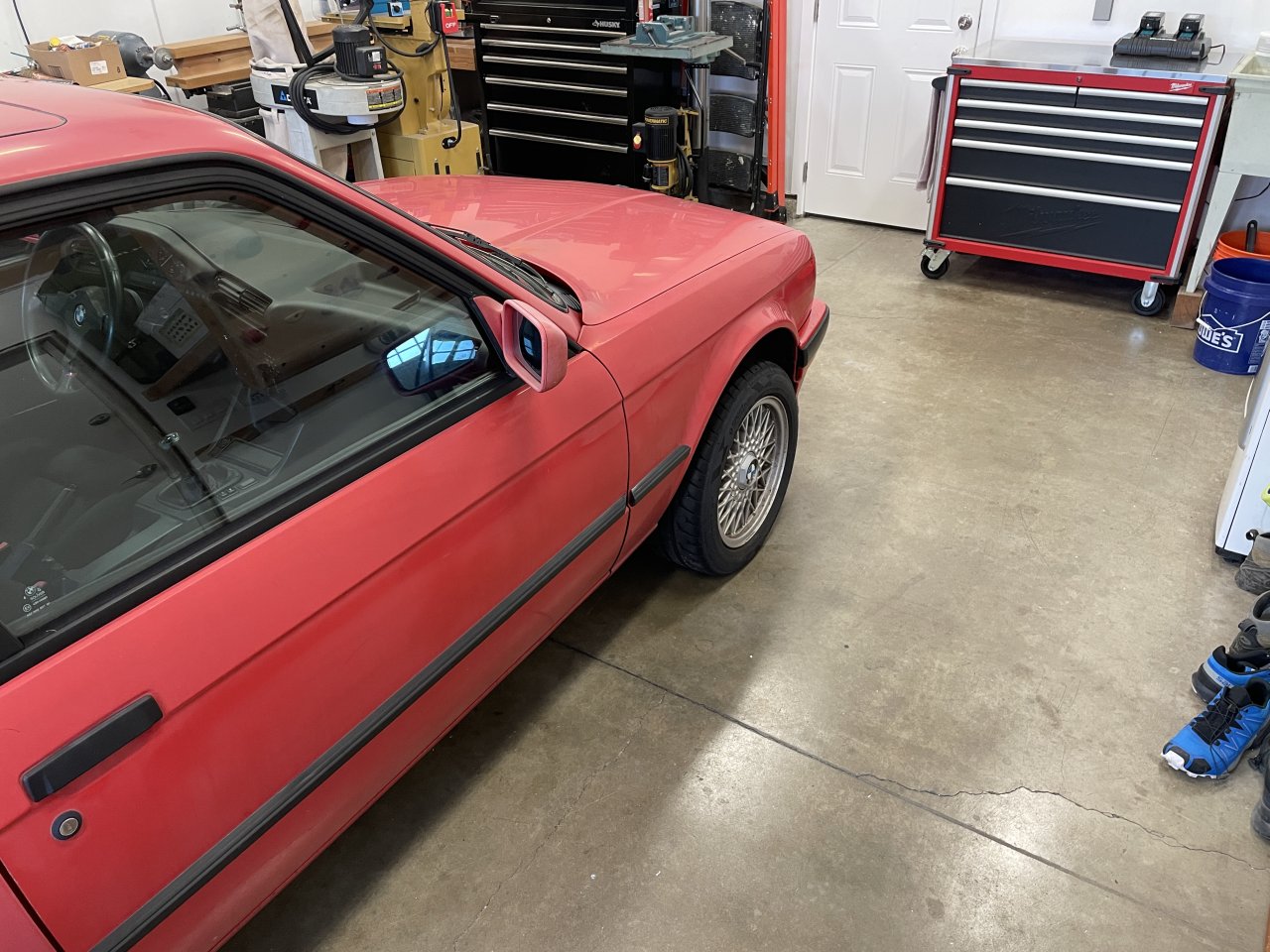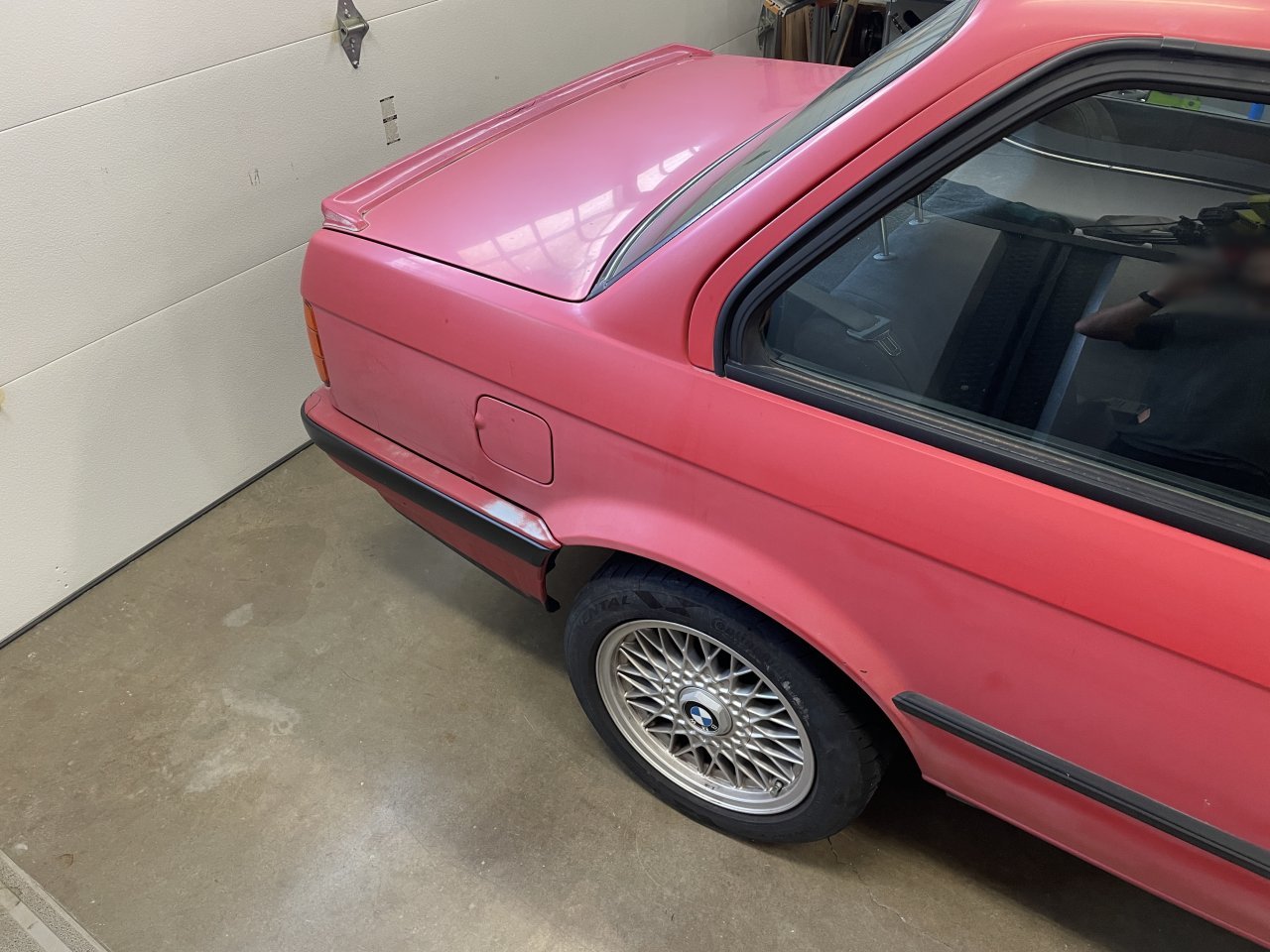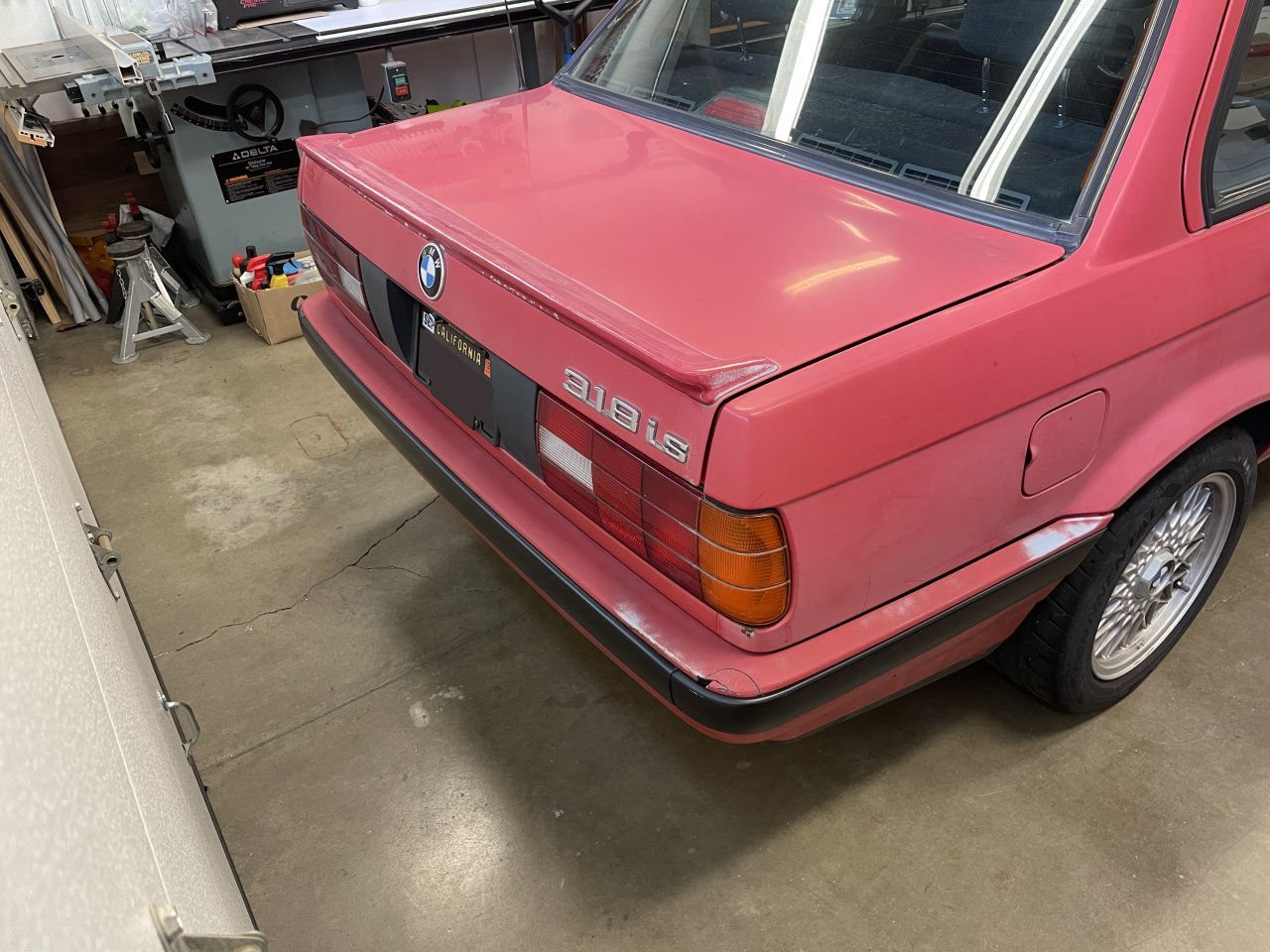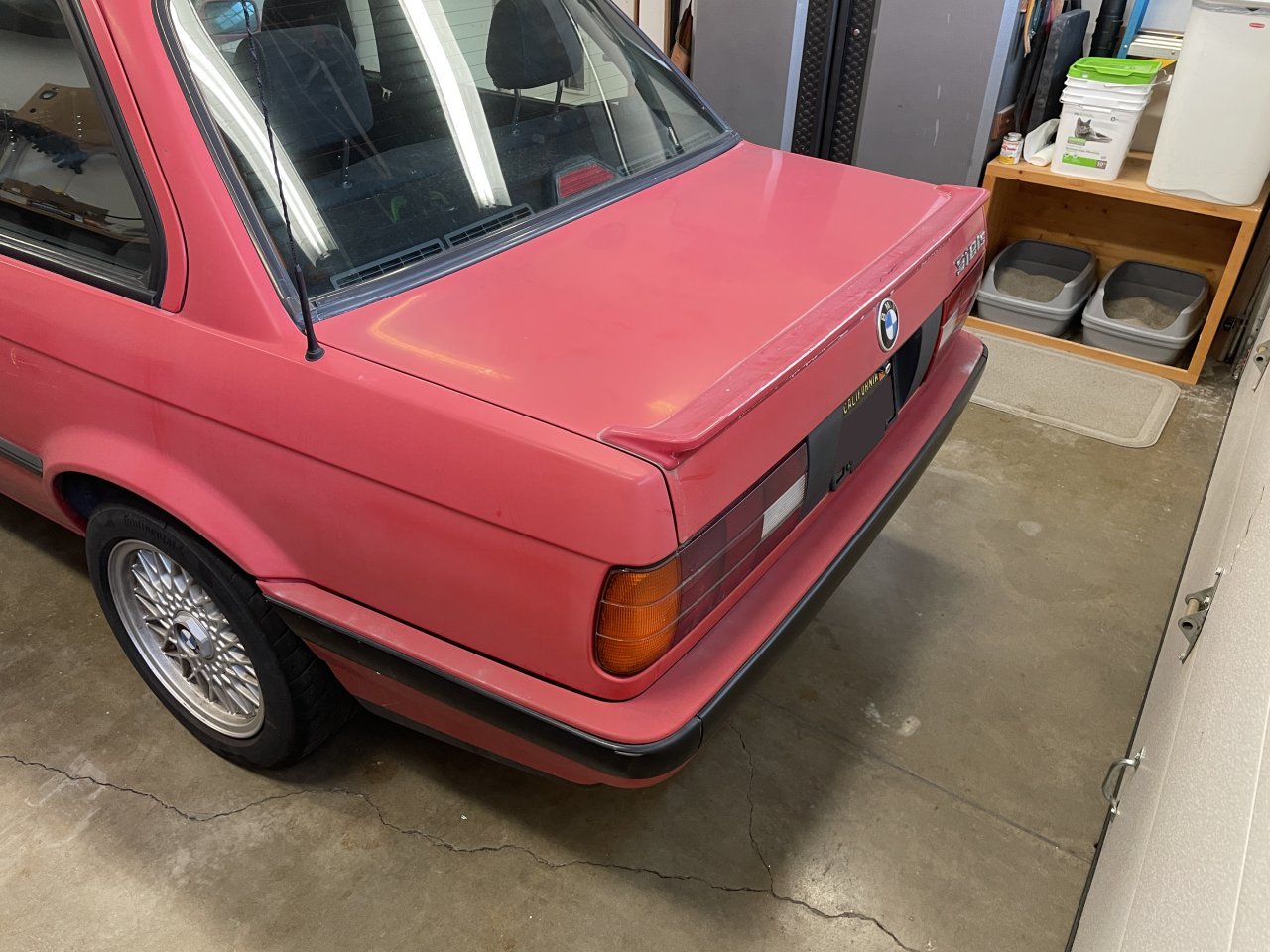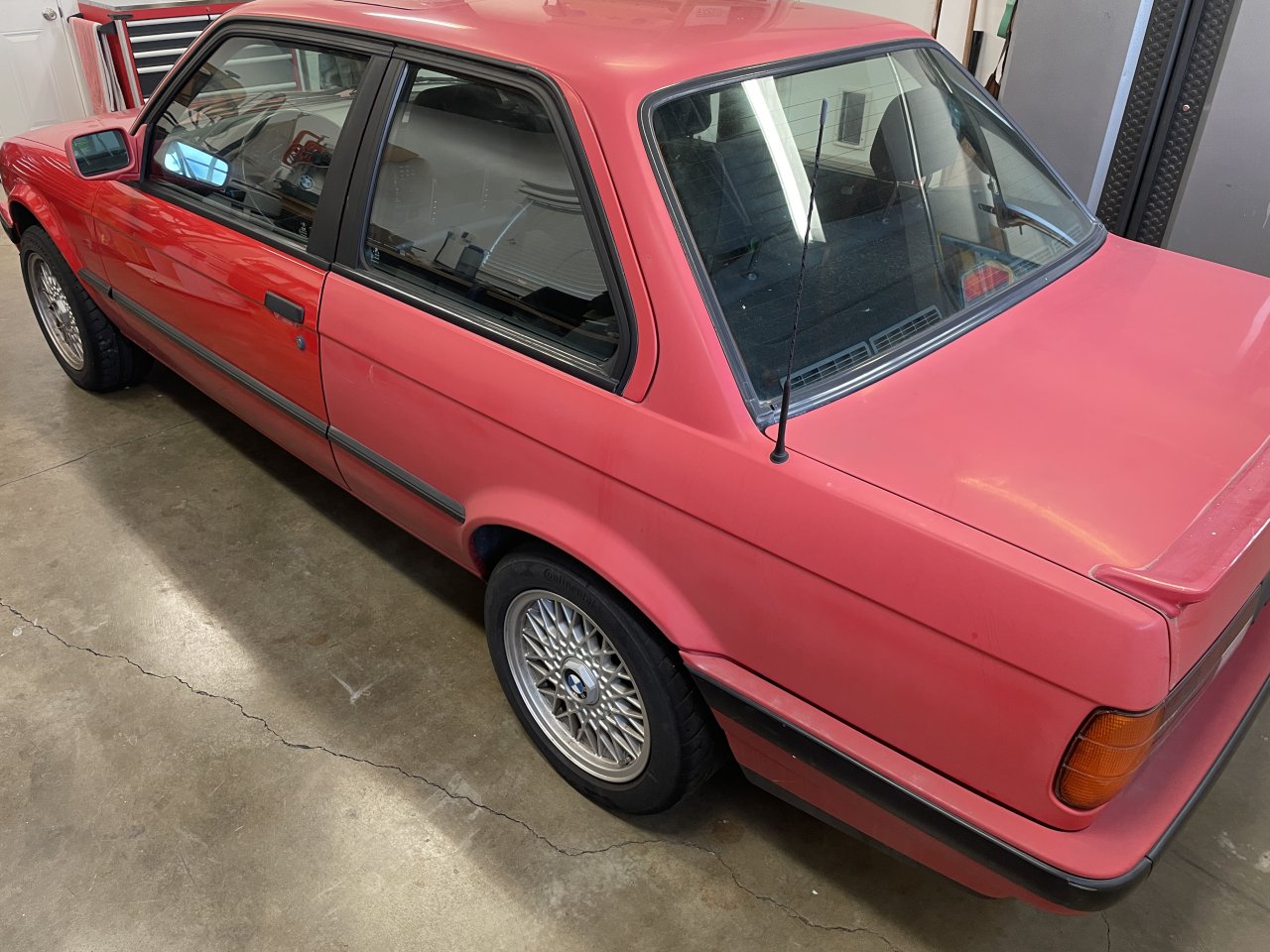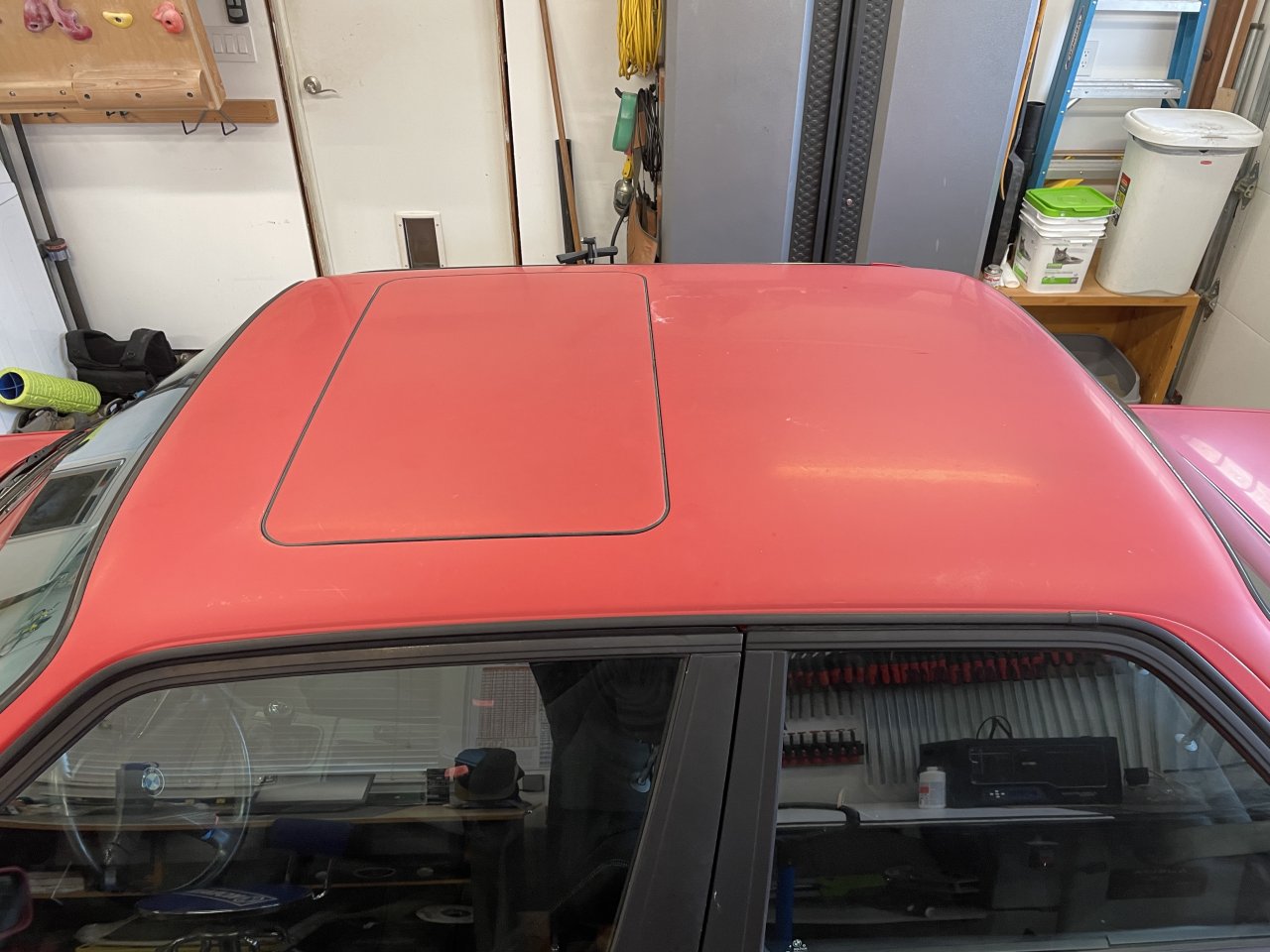 Back in 2006 I got into a little fender-bender at the front driver's side. At the time it was my only car and I needed to get to work, so I had insurance deal with it. The shop did a poor job for sure. Orange peel, drips, and more recently the paint has been peeling due to improper prep. The shop basically said they didn't like dealing with older cars, but I was sort of in a pinch. At least the other party in the accident was at fault, so it did not cost me anything. Still, I will be glad to get rid of this crap.