About 6 weeks ago now I got jack of BMW parts prices. Every single engine component was just costing MORE money. Pistons, bolts, gaskets. It all costs just that little bit more (some cases ALOT more) and I felt I was wandering the untravelled path.
So time to do a 180! I went yet another less travelled path but not really. I bought an SR20DET!
Let the pictures flow!
The humble M42. It now lies in my driveway taking up valueable space!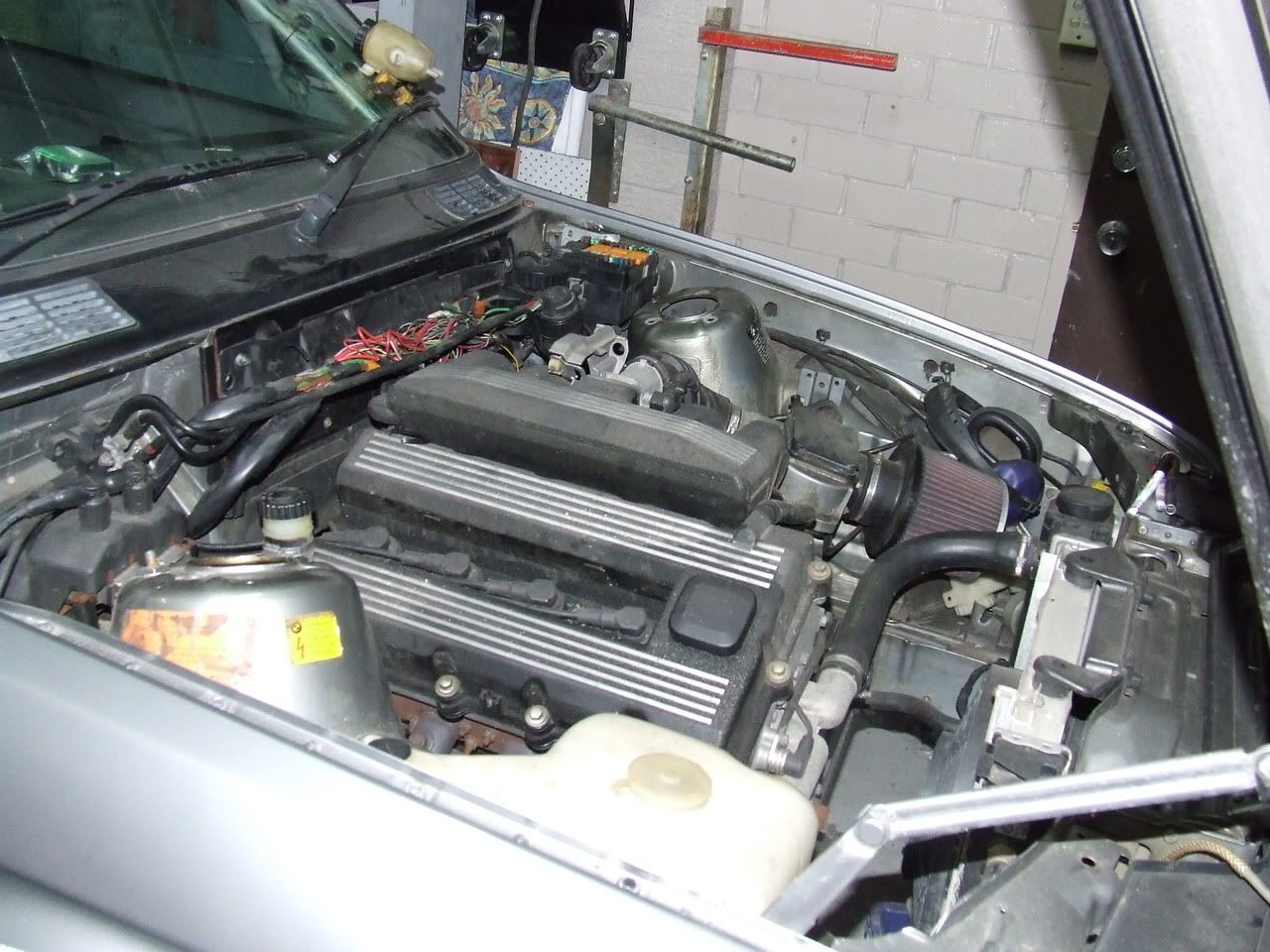 We spent the first week since SR20 purchase getting ready for the engines arrival (it was over 1000kms away) with tedious tasks like seam welding the front end and painting the engine bay (after all the welding).
I also had to do some rust repairs to the jacking points: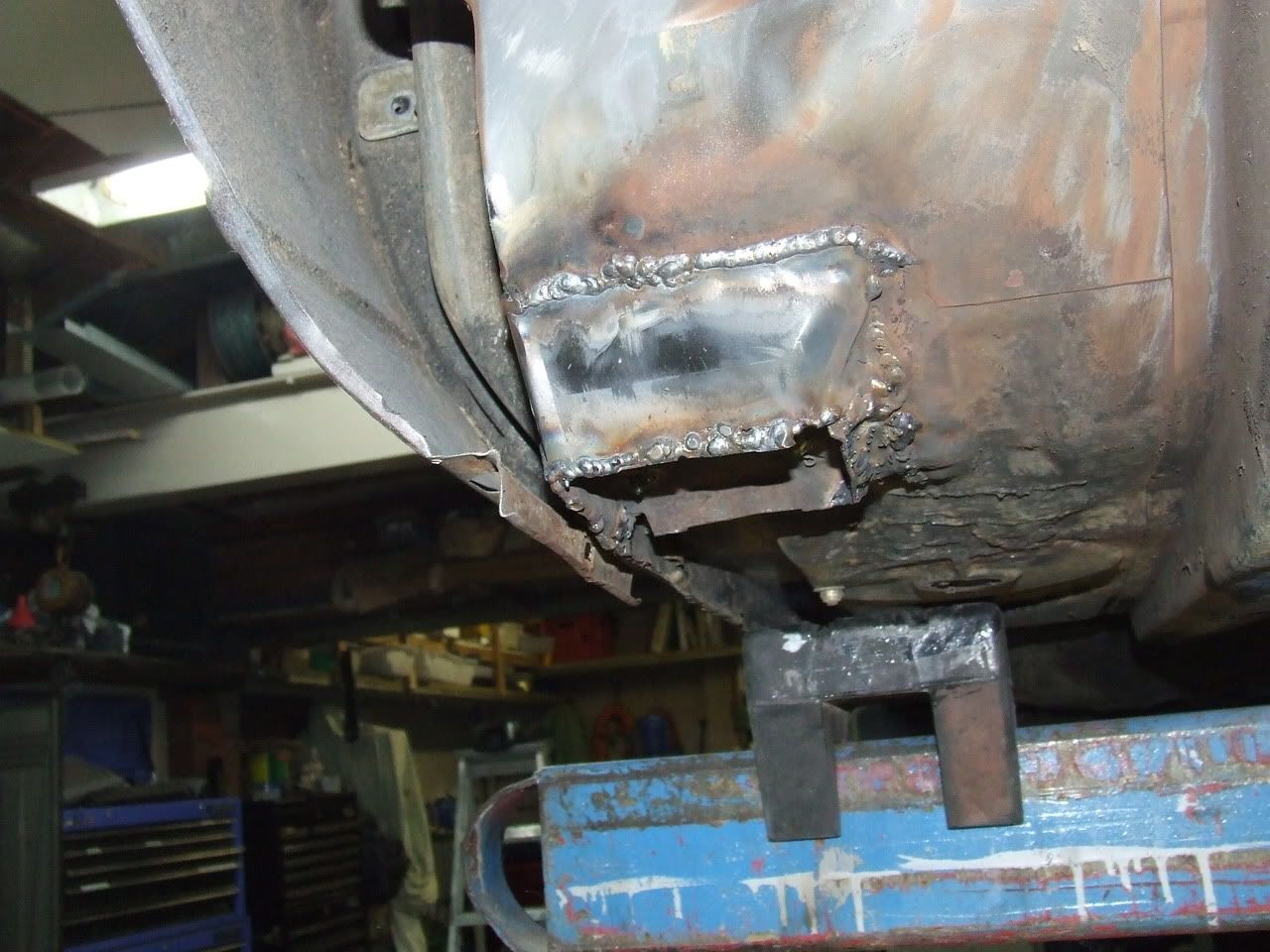 And then more painting: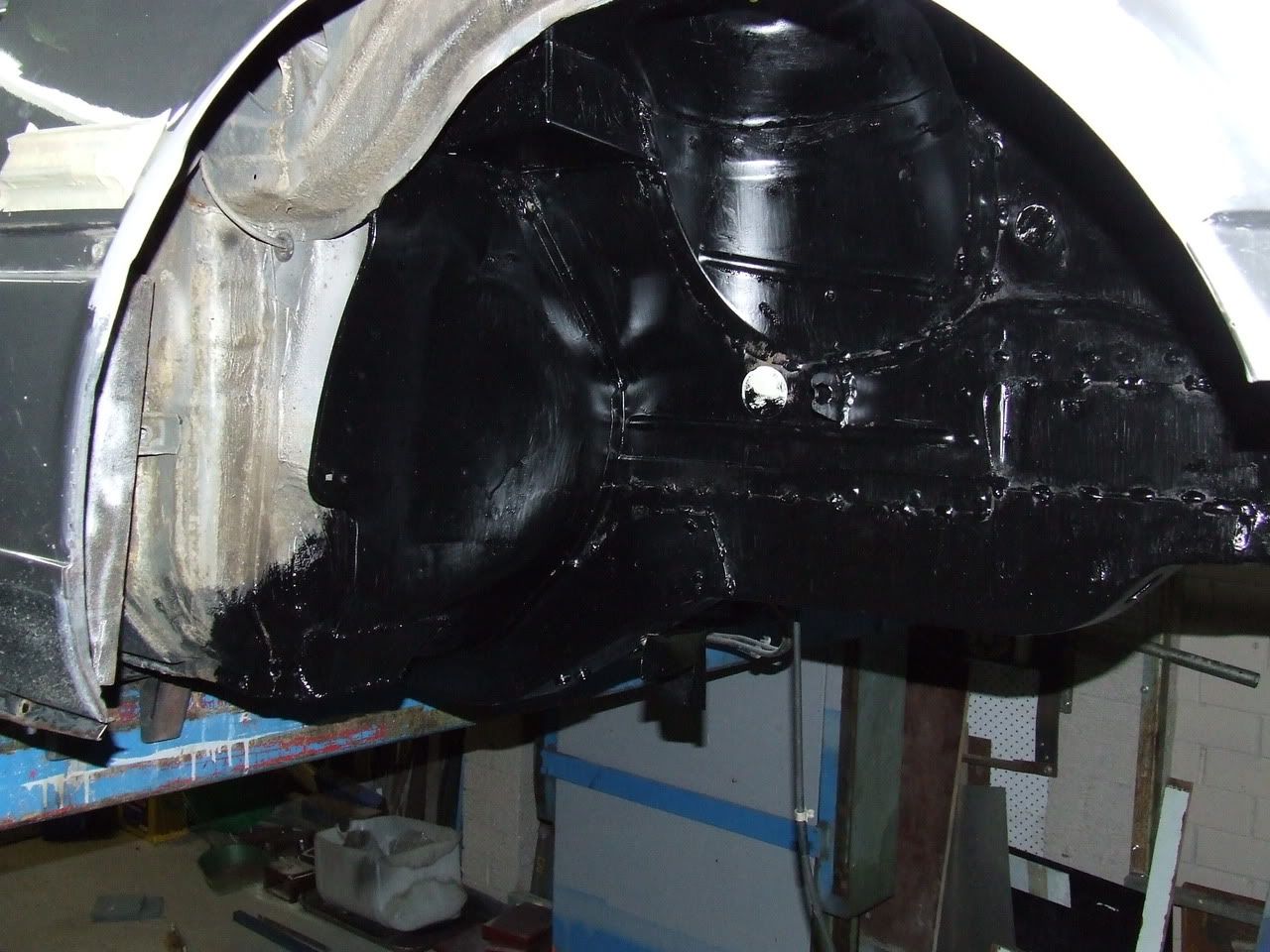 Oh what a large drivetrain you have there in your E30: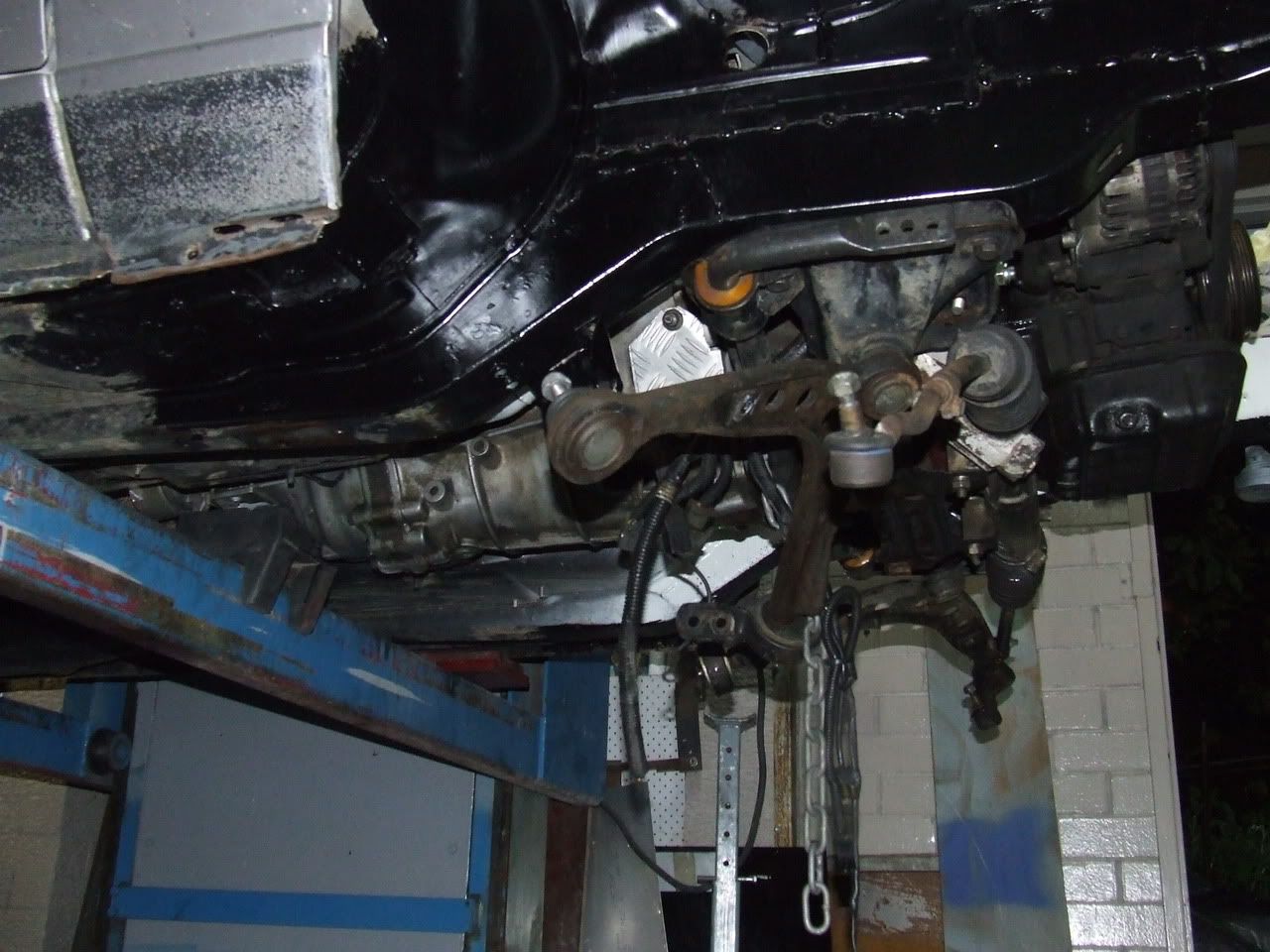 This SR20 came attached to a Z32 300ZX gearbox. A common conversion over here for SR's making some power :)
I then began the huge task of making everything fit and work! First up mounting the engine/gearbag. This was a task completed within 24hrs of SR20 ownership :) Picked it up Friday arvo and had it sitting in theree on mounts by Saty evening. hmmm things are going well!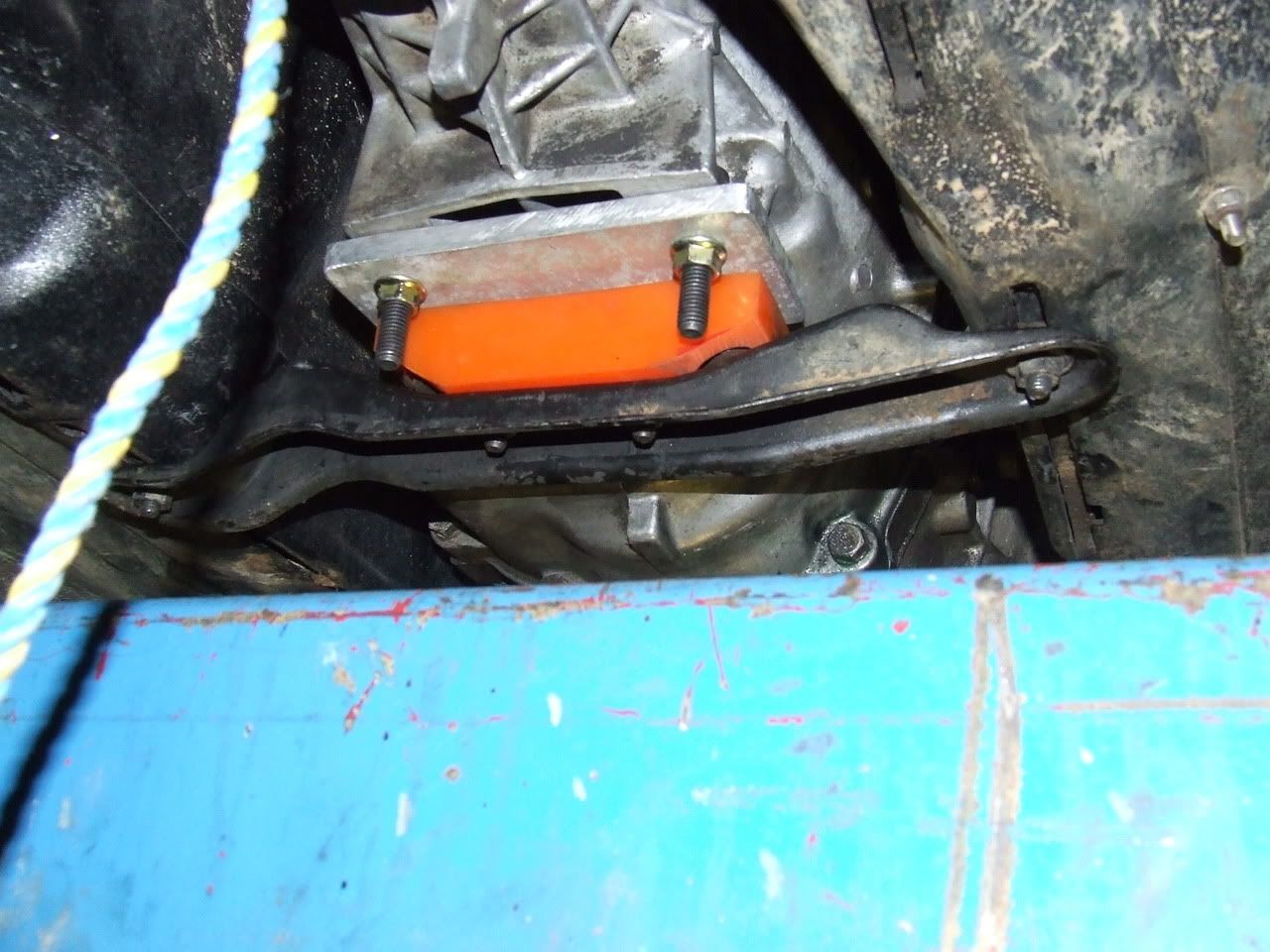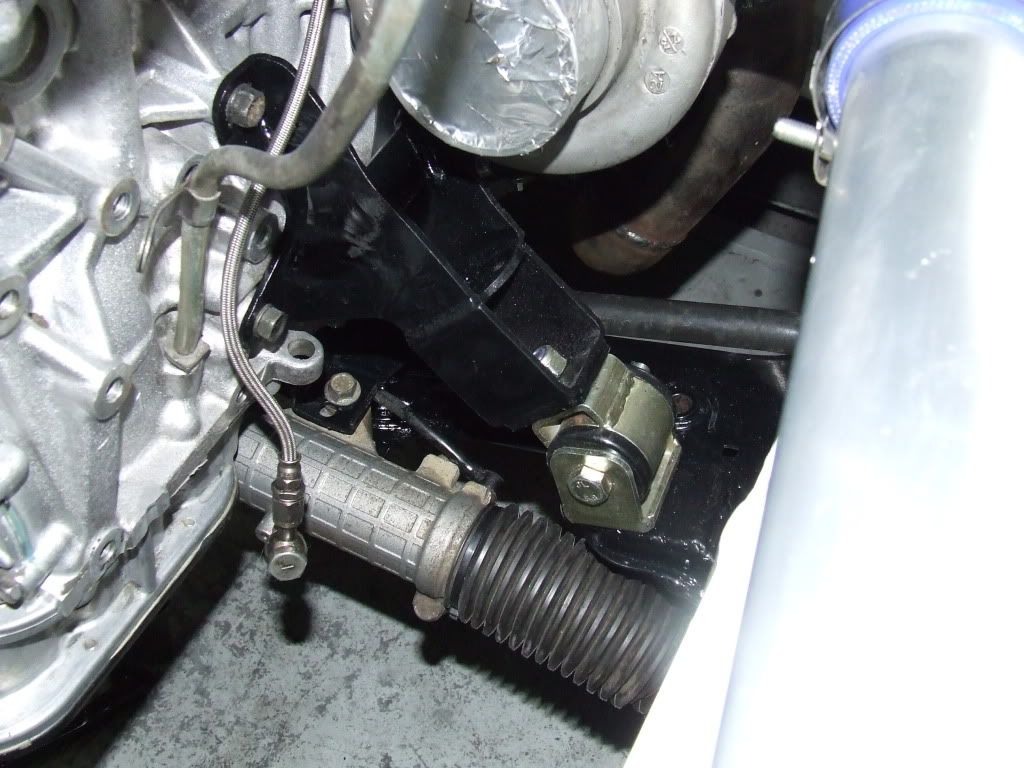 It's a bit blurry how everything else progressed I was working 9hrs or so at work then coming home and working on the car for 5/6 hrs there so it's all a blur.
Got Coolers?
Before the exhaust mani was modified: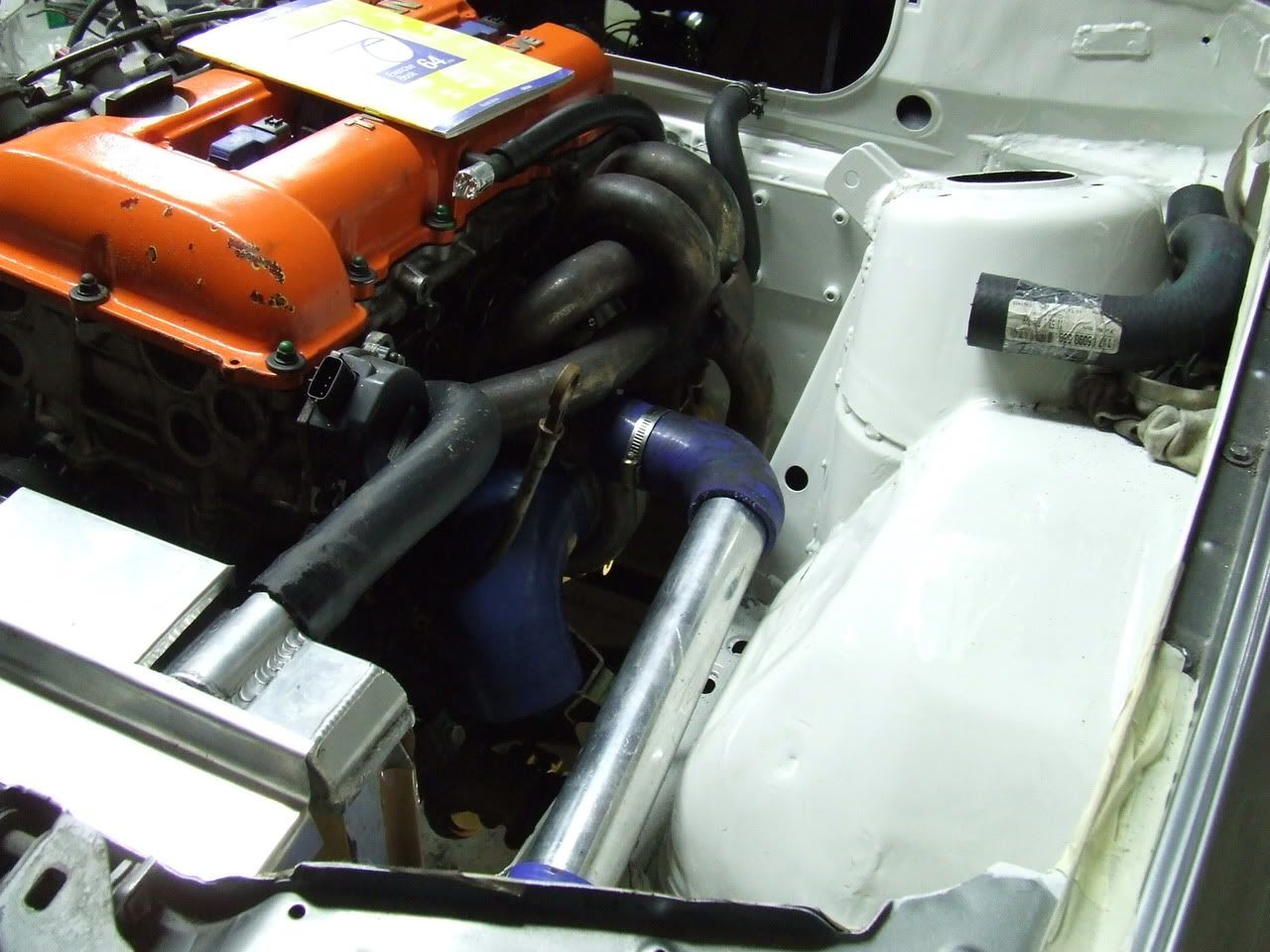 Intercooler mounted
Cold pipe
Dump pipe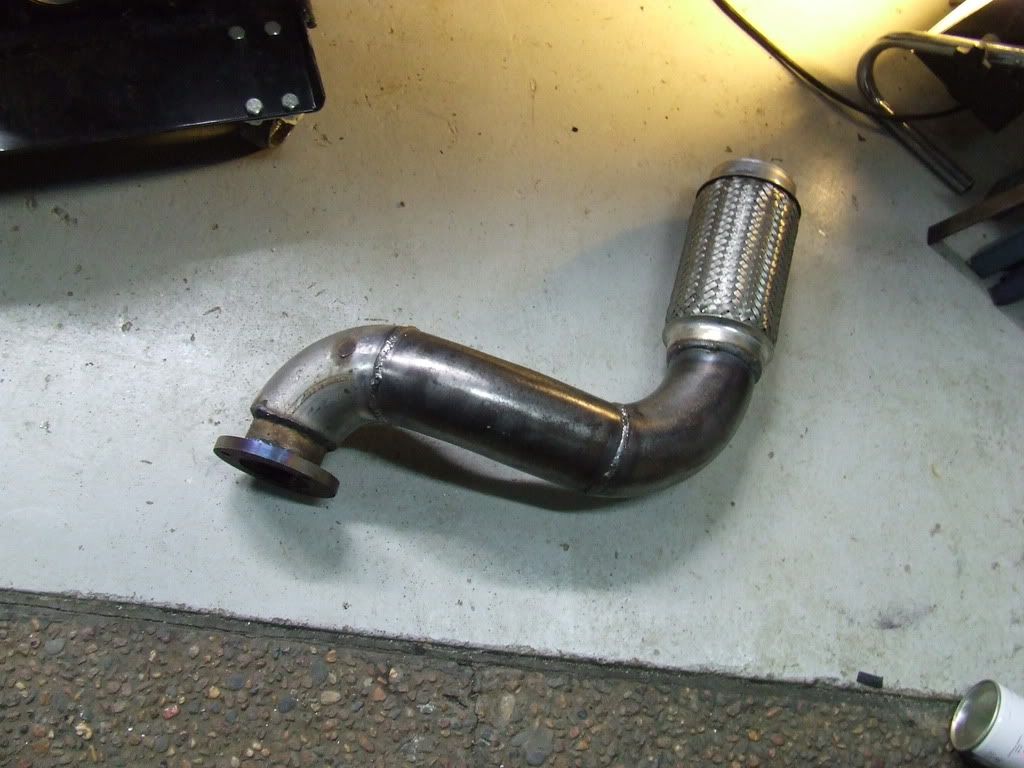 New shifter location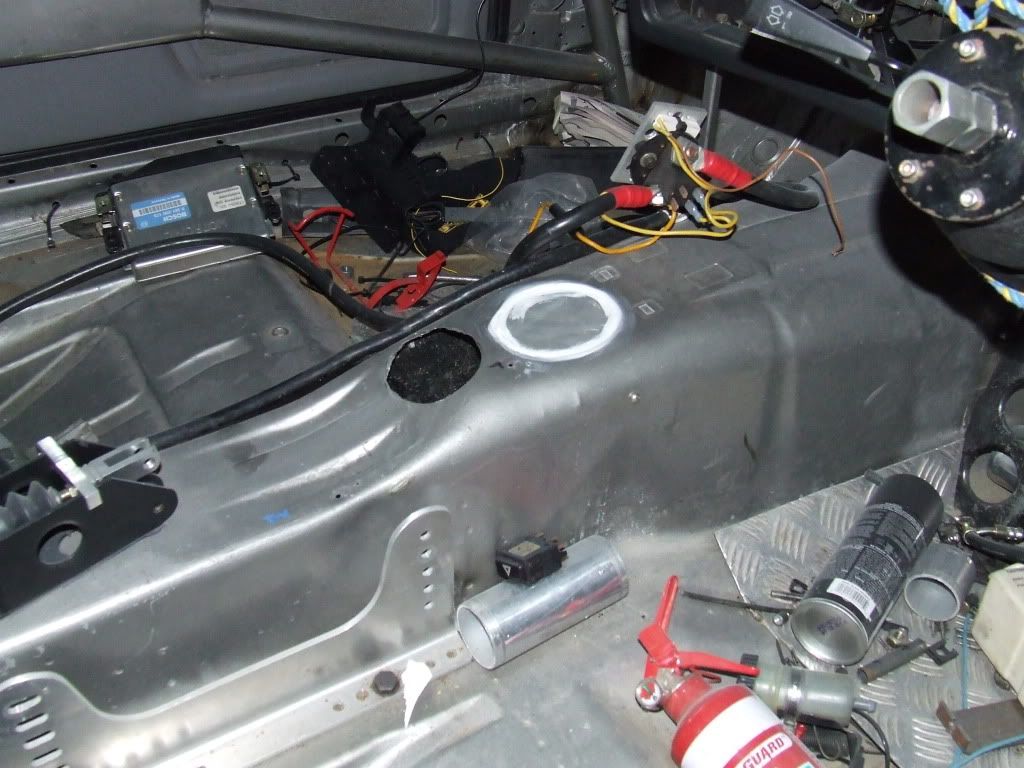 Heater and turbo water cooling delete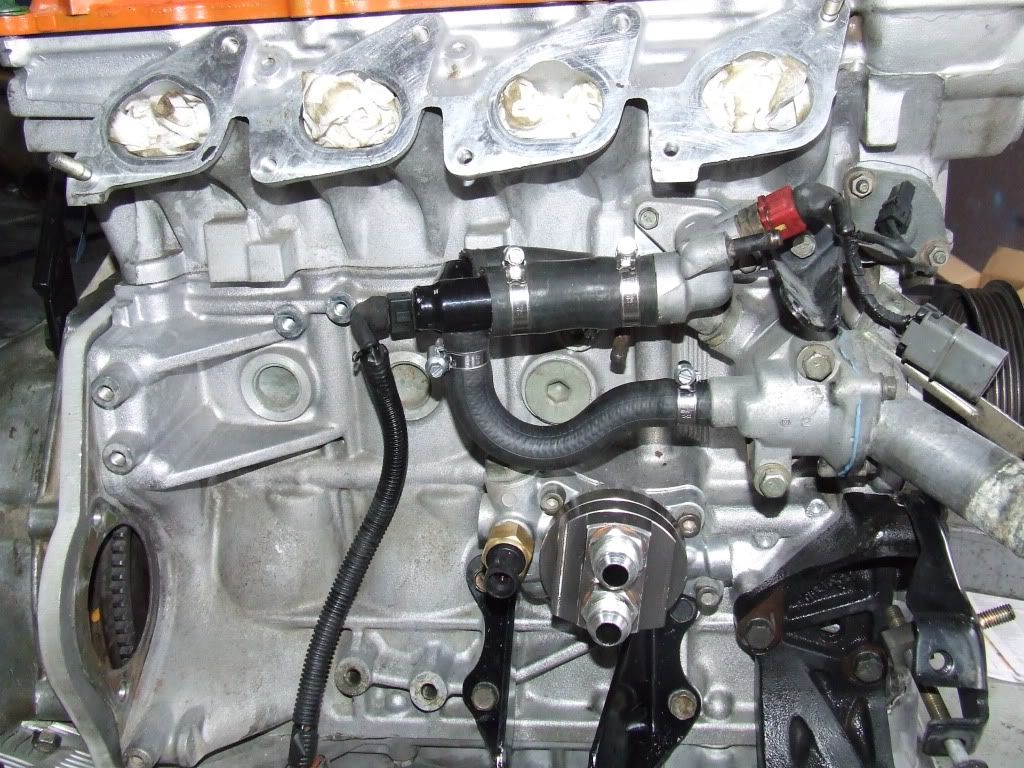 We modified the position of the wastegate and then made up a screamer pipe :)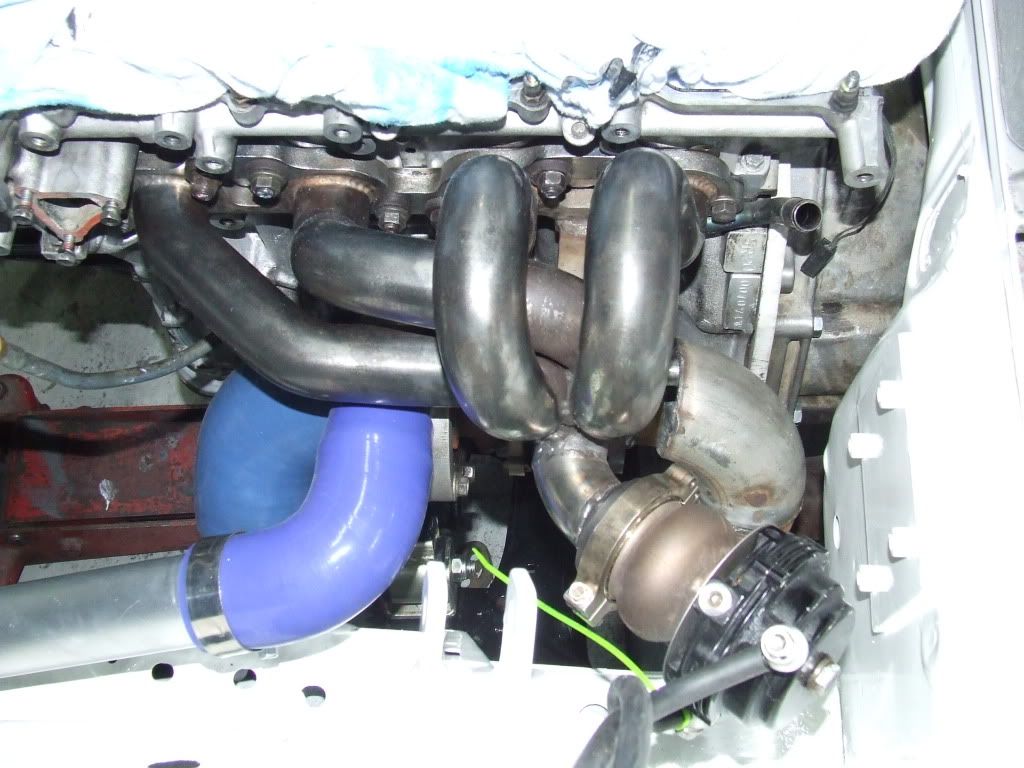 All in all was 5 weeks of flat out activity. Here we are the car going to the dyno Thursday Morning. I was expecting to bring it home after work and then go about fitting Mtech spoiler, all the front panels, tidying the insides up further etc etc. There was paint to be laid ont he spoiler too! All so that we could go to a trackday that Friday!
On the Dyno: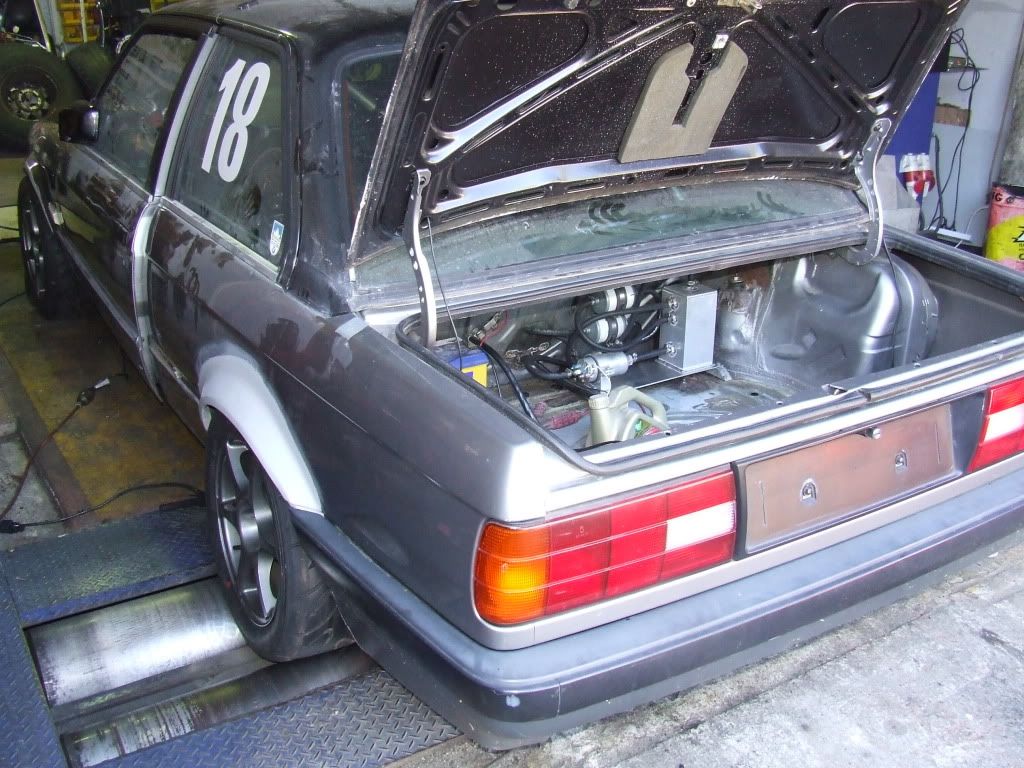 But alas it was not to be. With less than an hours runtime and not even a proper power run a puff of smoke out the catchcan. "Hmm thats odd" they shut it down checked it all out. Everything seemed ok. Continued getting ready for the good stuff, lets make some power. Start her up and "knock knock knock" the little man in there with the hammer said hello and he sure got angry with a little rev.
Tuning over, hopes of trackday over. It seems the car fought me the whole way and WON, I was sure I had it beat but a dead engine is a dead engine.
I've been bumming round the last week or so kicking my bottom lip abusing the bottle a lil, scratching my head wondering what to do. The M42 has crossed my mind a few times since. But nope, I'm sticking to my guns and Friday just gone this landing in my driveway: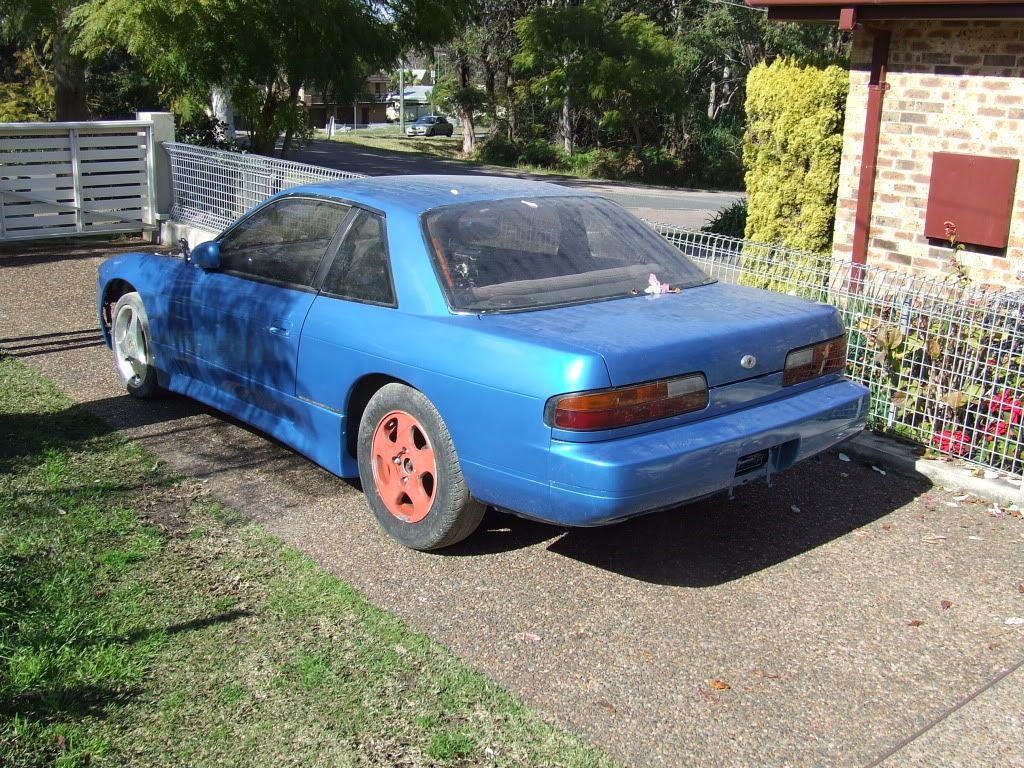 Yes my friends a standard Nissan S13...well almost. It had a forged bottom end, just about HKS everything up top and a FUCKING HUGE turbo. Yes standard brakes and suspension! LOL.
It's ok I'm not abandoning the BMW stable completely! The car was off the trailer for a grand total of 15 minutes I think. We undid everything on the trailer pushed it off, jerked the motor out then put it straight back on the trailer!
So that was Saturday morning :)
We then spent 1.5 days cleaning and checking the thing over! It sure is difficult doing things quickly and meticulously. Not that the first engine was neglected, it was bought in good faith but I believe it was damaged before I purcahsed it. Any case that is now a distant memory.
forward march with the new contraption.
So it has:
Arias forged pistons
Eagle rods w/ ARP2000 Bolts
Balanced
New oil pump
Ported and Polished head (only minor work)
HKS stage 2 272 exhaust cam , and 264 intake cam
HKS Valve Springs
HKS Rocker Arm Stoppers
new timing chain
all new gasket incl Metal head gasket with Cap screws holding it down :)
I'm going to throw some adjustable gears at it to dial the cams in sweet and there is also a large capacity sump.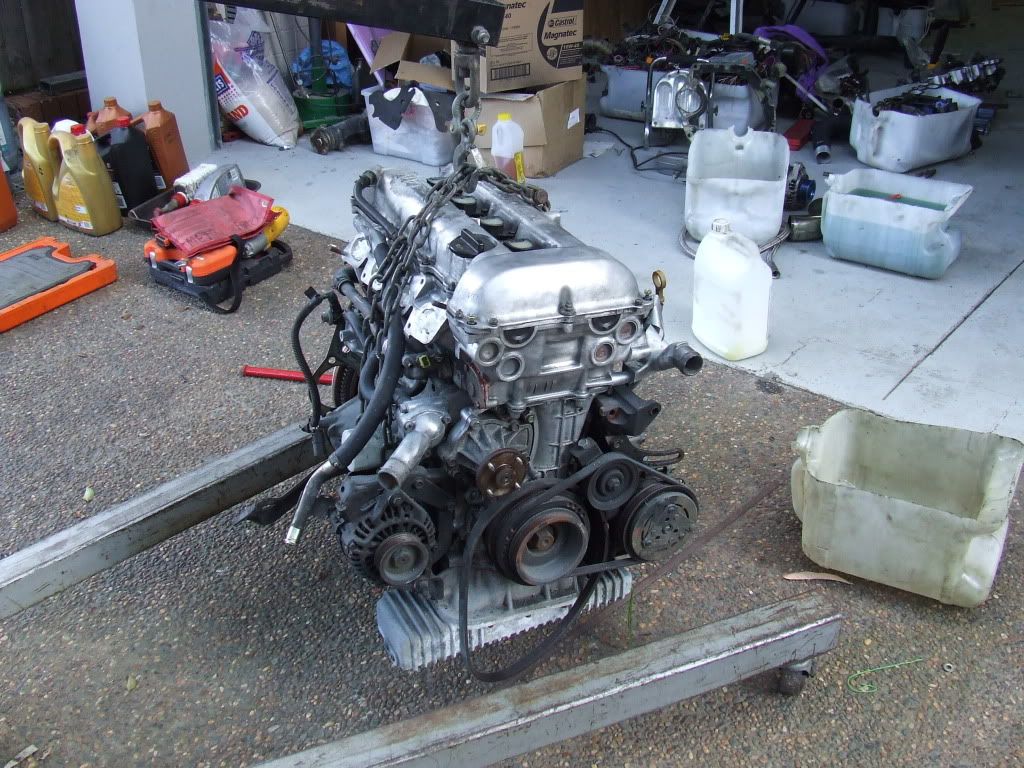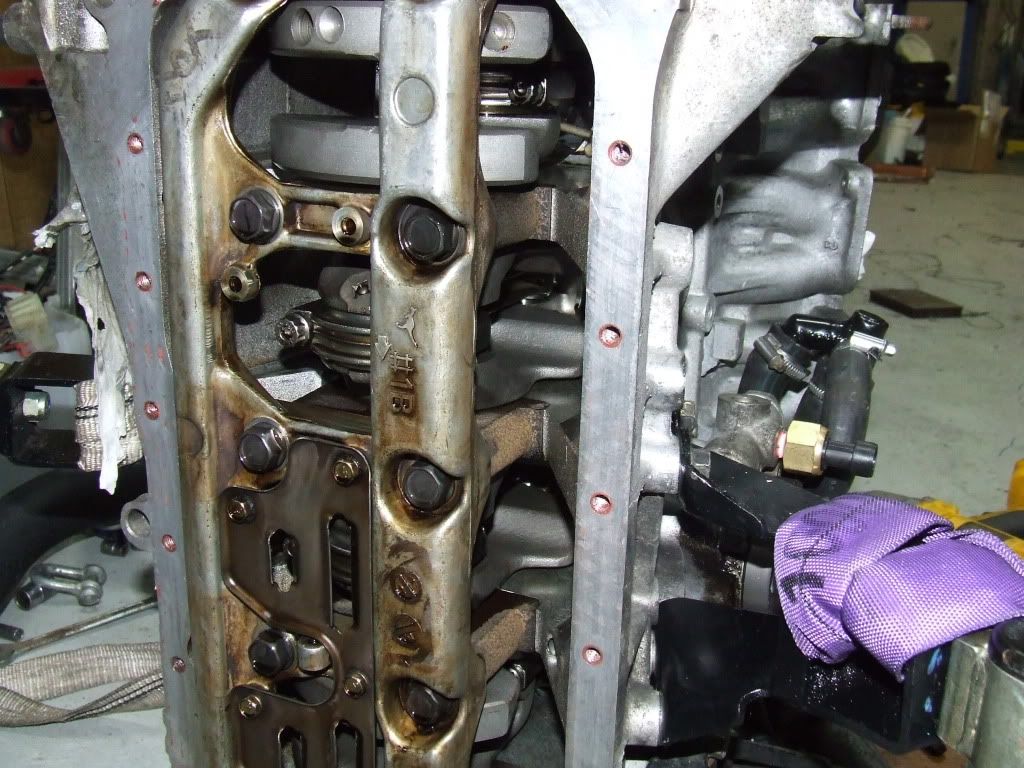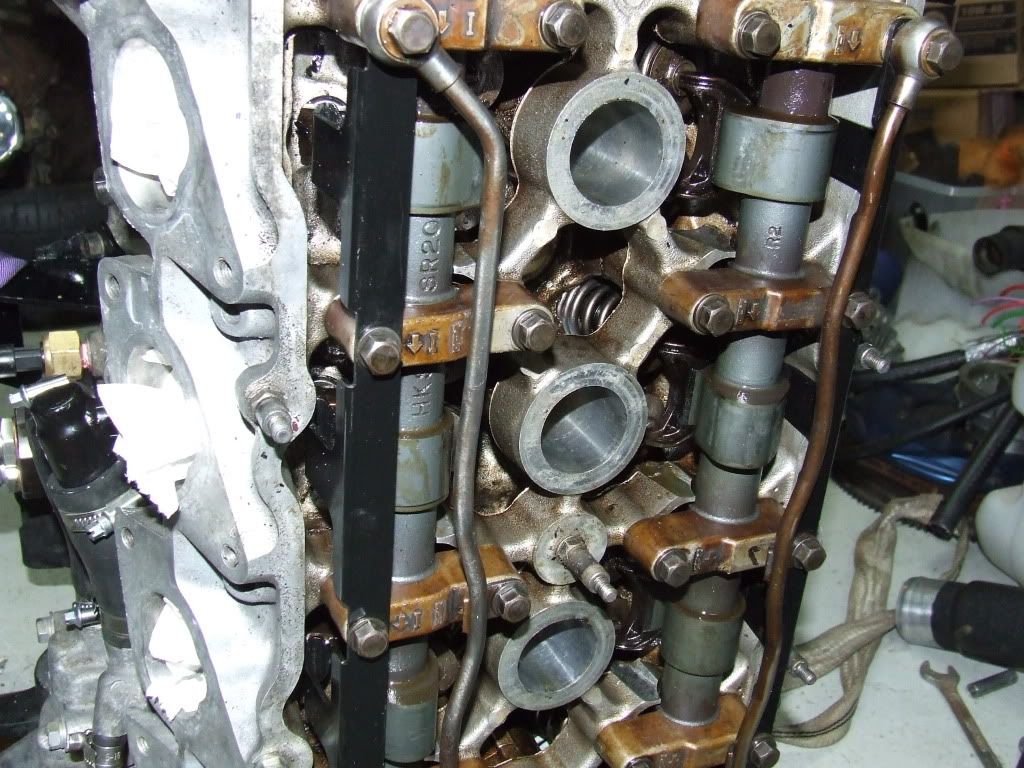 One thing that struck us as odd was how the Z32 conversion had been carried out. There were only 4 bolts holding the gearbox on! And non were across the bottom! Have since worked out this has stuff the twin plate clutch that it was fitted with. but in any case. We have taken the time and made provisions in the Sump for some extra bolts to come through the gearbox!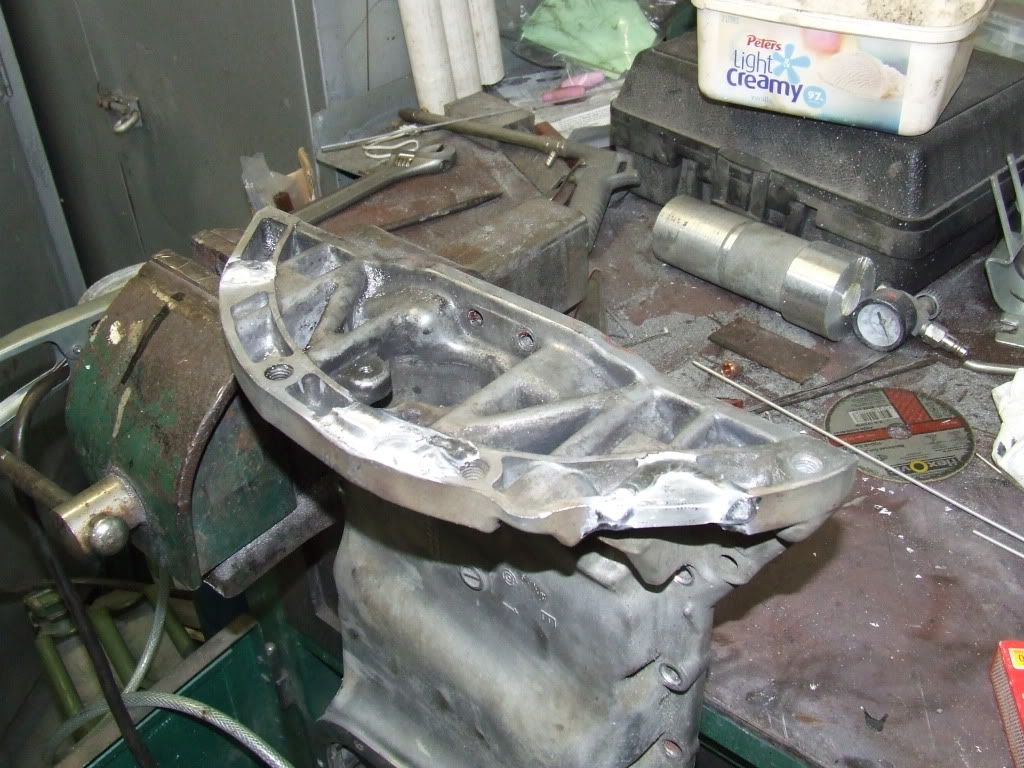 And now I am just waiting on the clutch shop to fix me up with a clutch. Then I can put the engine back in and get to work on the other jobs still left over from the first attempt (I haven't had the motivation to do them yet!)
But before I depart Some pics of how the whole install turned out. Rather neat I recon :)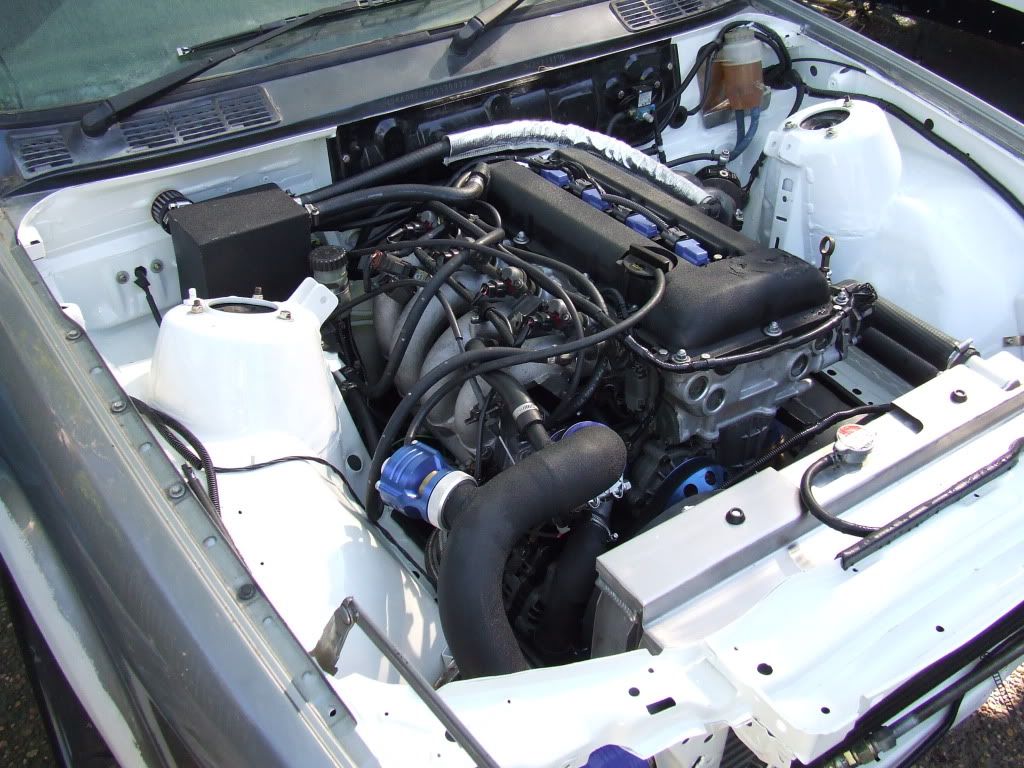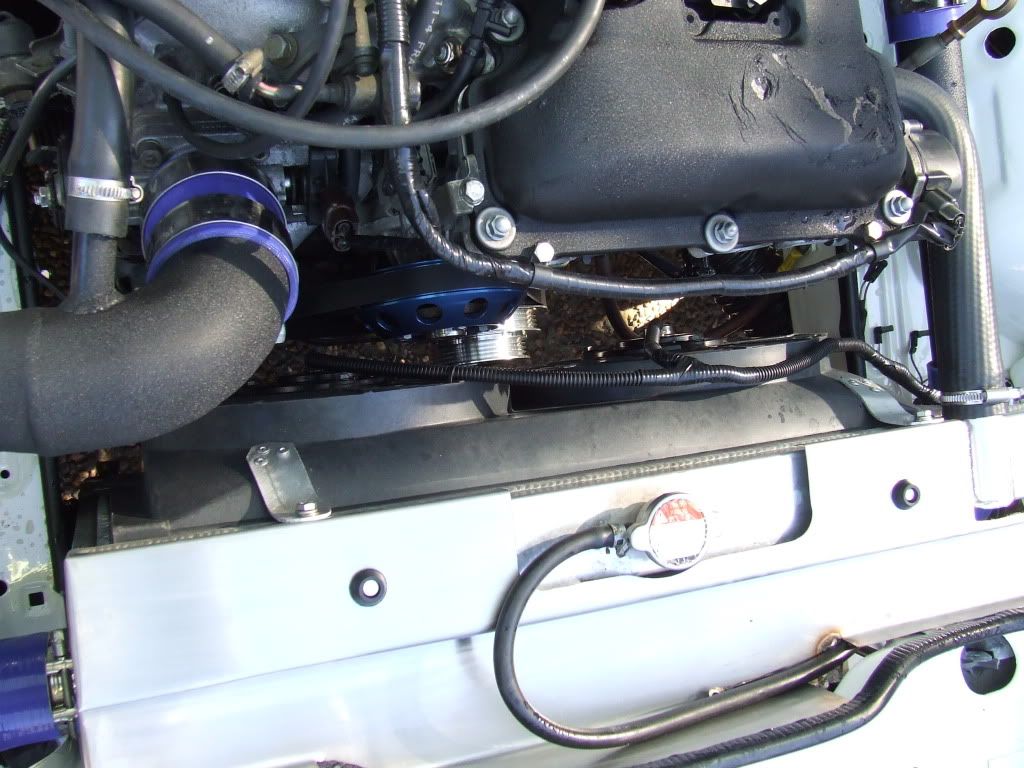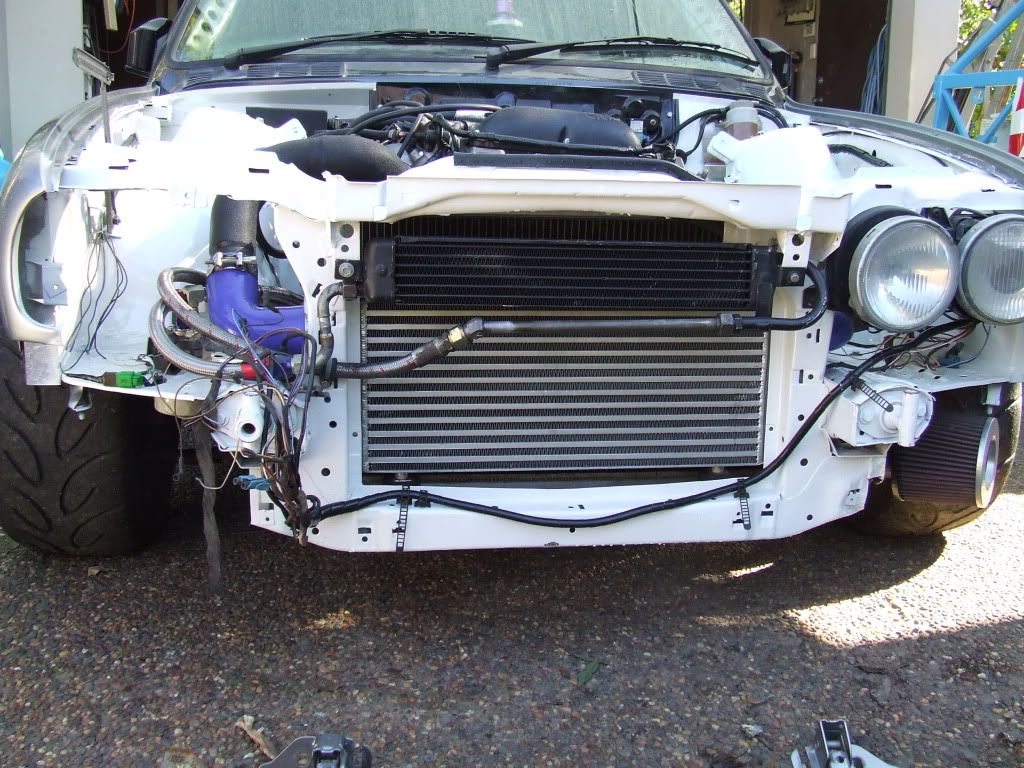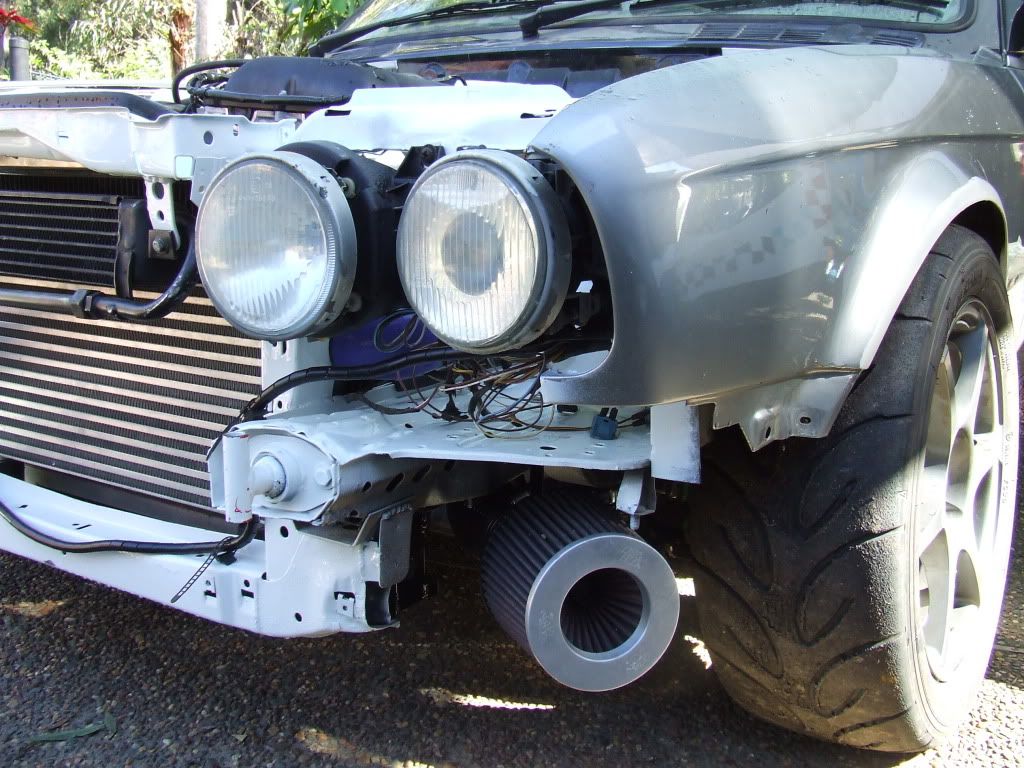 All important Side pipe!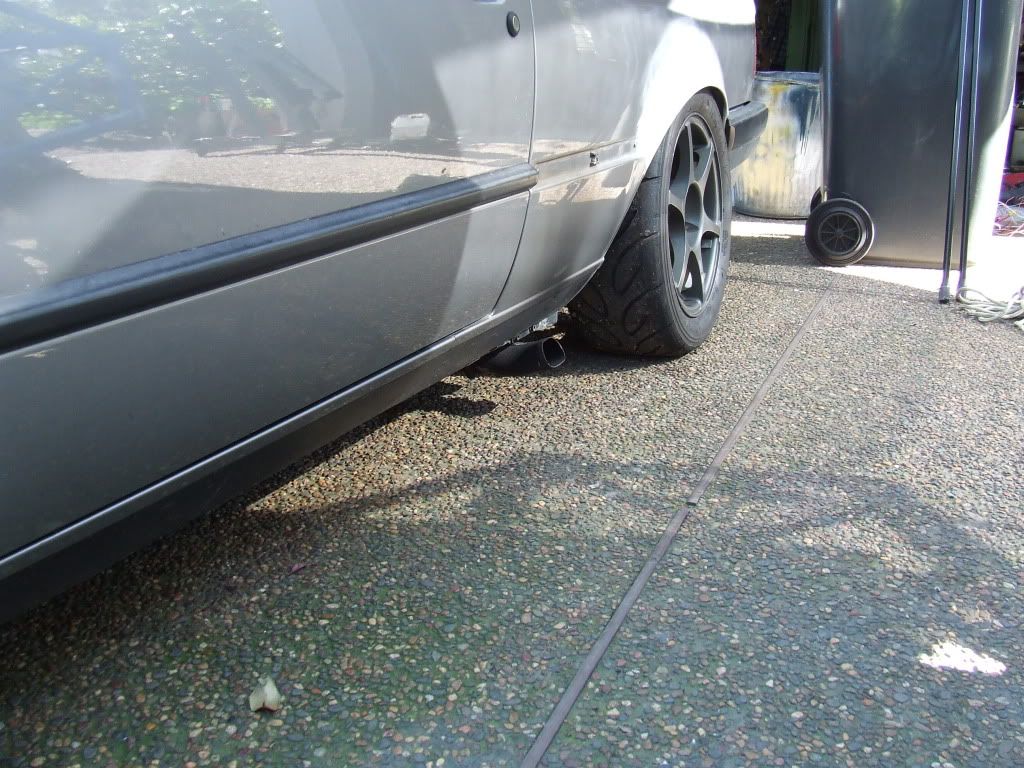 The office. alot of work to be done in here. There will be a lot less wiring on show :) As you can see the fusebox was relocated up under the dash : also