lol....
I actually got it in without taking out the front seats (yay 4-door!) so that was good, though did scrape up my rocker panel on one side manhandling it in (like I care).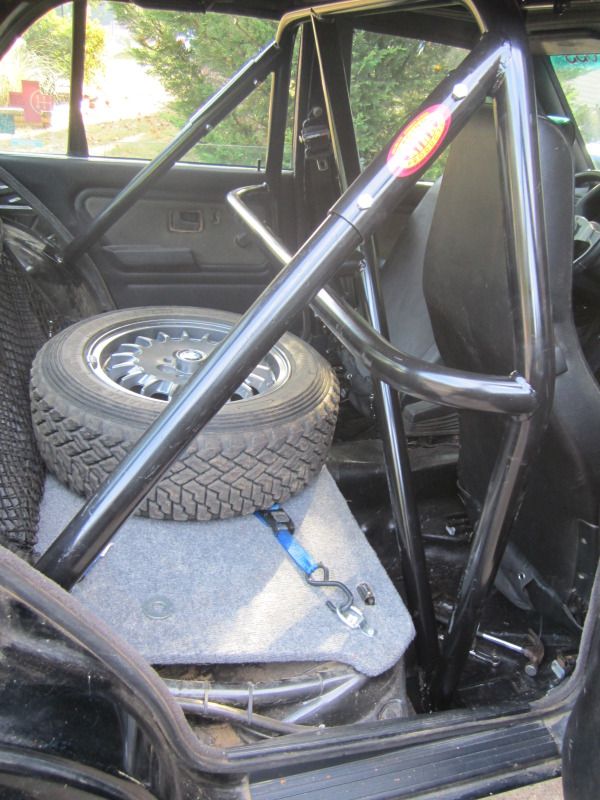 Even with the curved plates, though, they don't really sit very flush. I have almost a finger gap at the bottom of the right side one (left side is much closer)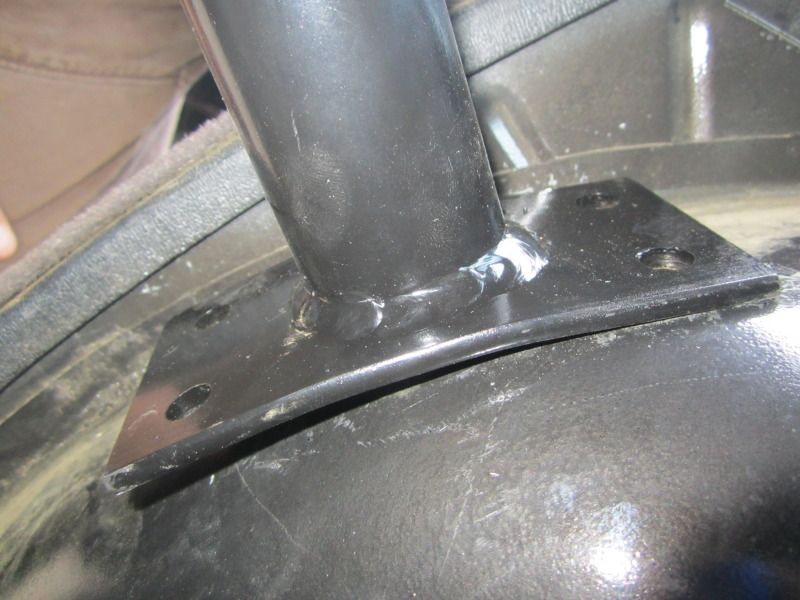 Also, what did you do on the floor since it overhangs the floor "contour" there? I'm thinking I'll just get some 3/8" aluminum sheet pieces and use them to "fill the gap" on the lower side.....or did you just bolt them up and crank em down until it flattened the floor ridge?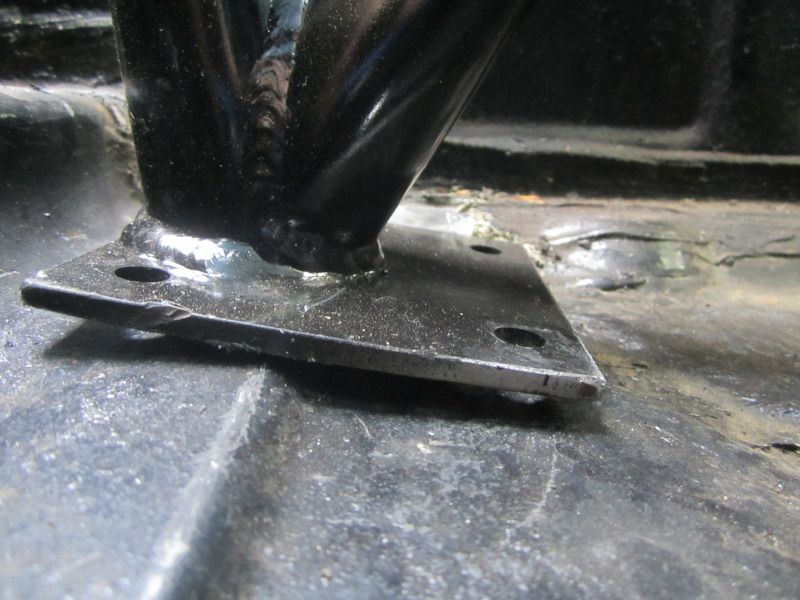 The other issue, of course, is that I'm going to have to change my cargo carrying methods. The only way to get the wheels into the backseat now is to mahandle them past the driver's seat tilted forward, which will suck when they're all muddy... :P I can still get them in as you can see in the pic, but may not be worth the effort.
I can put the tires in the trunk, but then my two "field boxes" of stuff that are usually there can't fit in the backseat either. In the end, I may just get some smaller field boxes, lol.....nothing I can't work around, but I was *kind of* hoping the wheels/tires could fit through the side opening on the bar....oh well :)