Being a week night and that I already put in 10+ hours at work not a lot to show this evening, most week nights moving forward will likely be the same with only minor things getting done.
Parallel flow AC condenser installed along with aux cooling fan.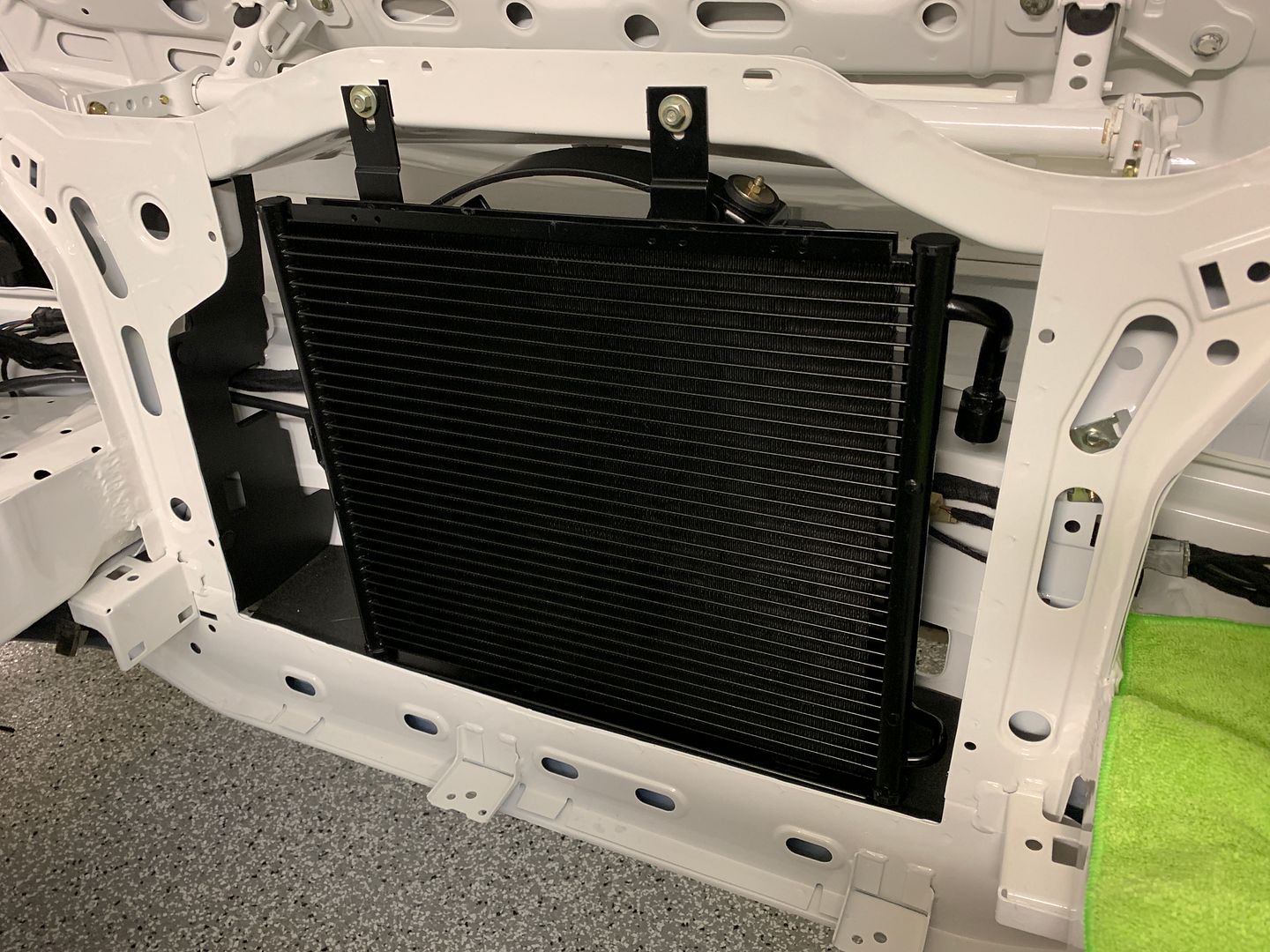 Inlet and outlet hoses installed to the condenser.
Having heard he like many cats has fans on the internet he came by to check on progress.
Header panel and a-pillar trim covers came back from upholstery. Had them redone in a OE style vinyl that is a deep rich black rather than the medium gray the originals were.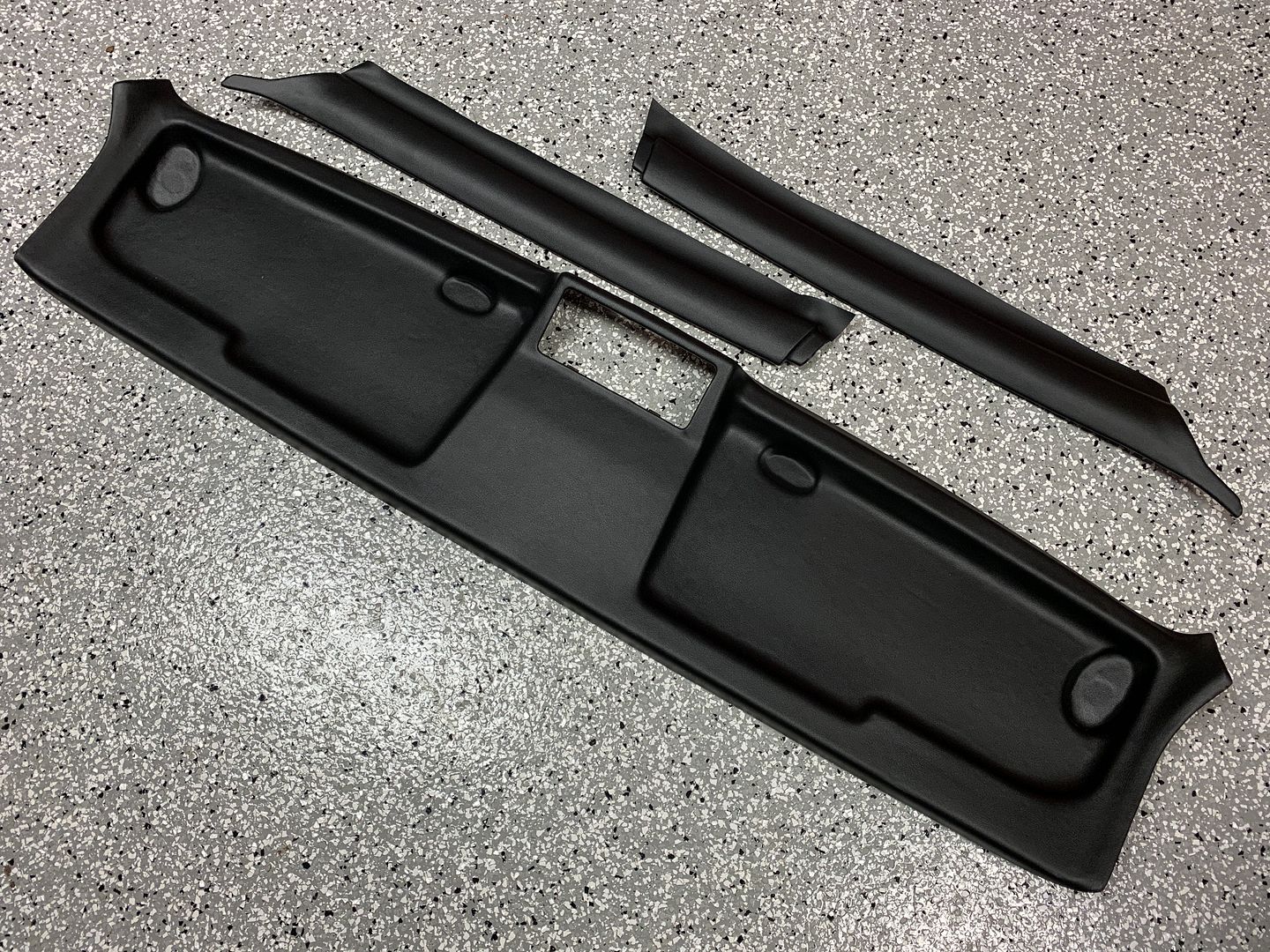 New kidney grills installed.
New headlamp grills and new Hella ECE headlamps installed.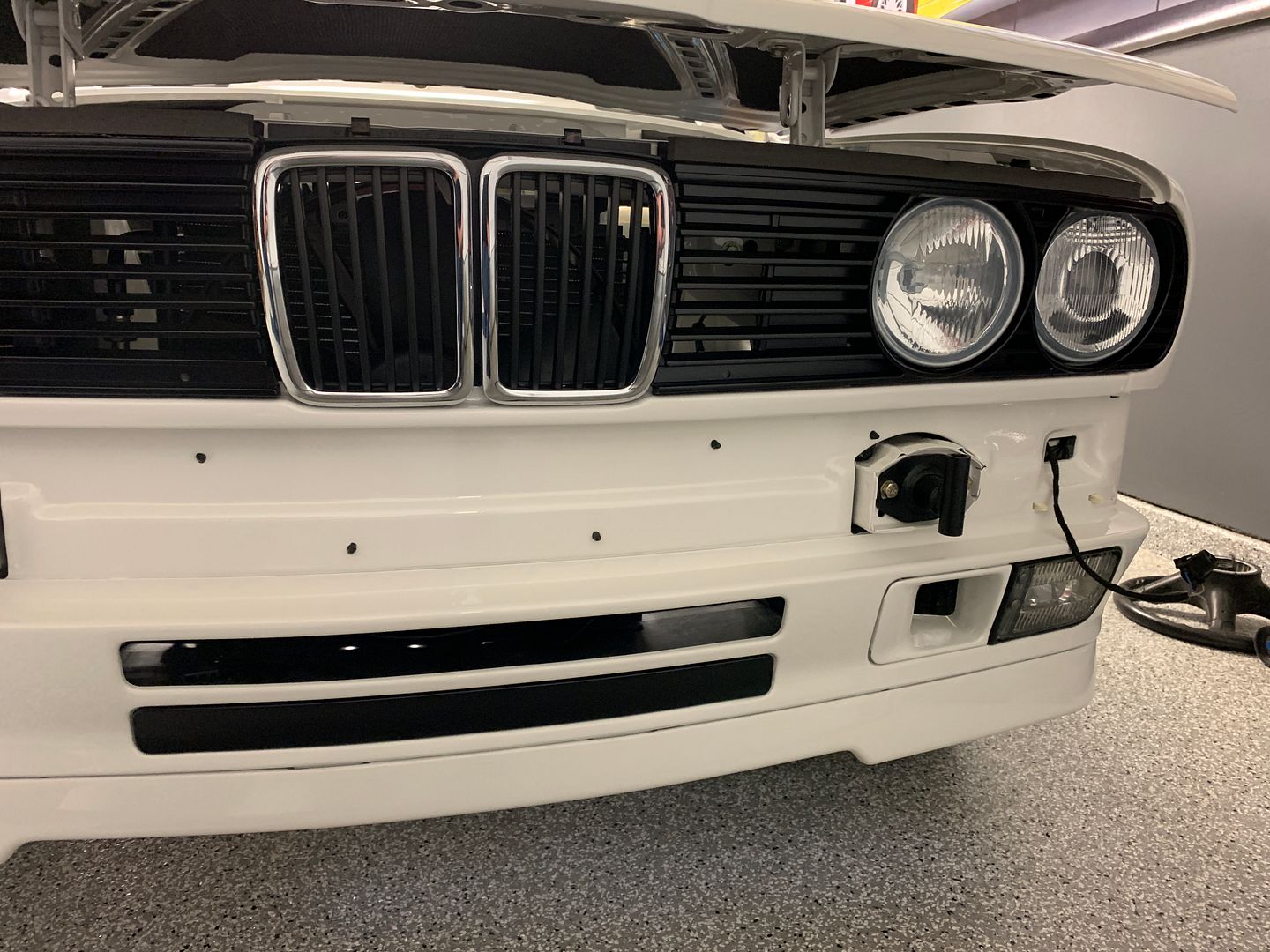 Another view of the condenser, now with headlamps.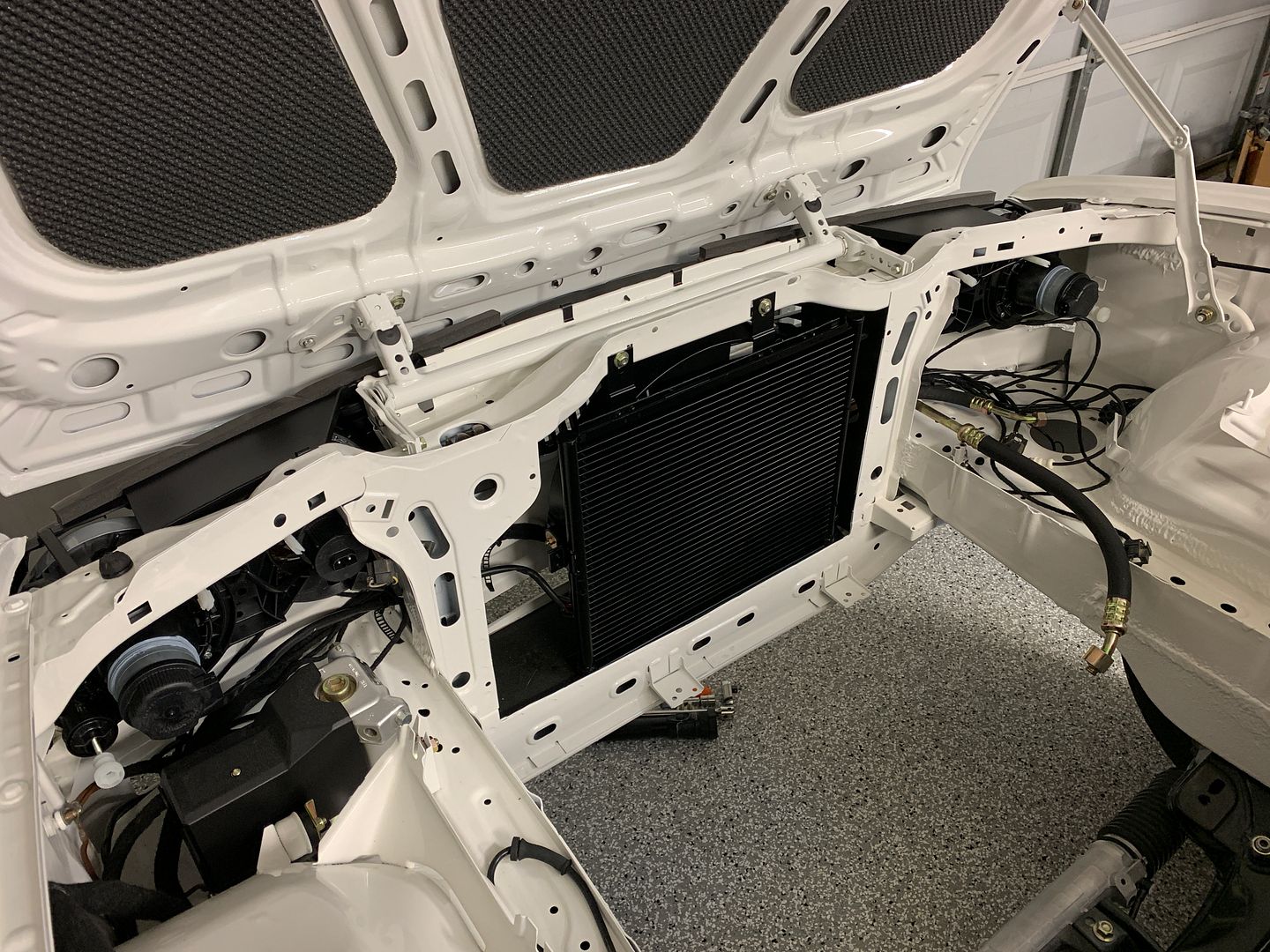 Second Skin Damplifier Pro applied to the open expanse of roof skin to make it acoustically dead. The original factory jute which was carefully removed from the slick top skin prior to retrofitting will be glued over this.