Not near as much forward progress this weekend as I had hoped for. Between some setbacks, and helping Jon work on his S14 restoration I have little to show but here we go...
First task was to construct a new coil pack to replace the old crusty one. Ostensibly the coil pack was fine, but of course its obviously old and crusty.
I order four new Bremi coil packs which are identical once you take the boot off of them (for M5x applications) and flip the connector retainer clips.
Old:
Side by side:
Hung in place on the car:
Next order of business was to get the power antenna installed so I could finish installing the trunk liners. I bench tested it and found it was only working intermittently. After some initial trouble shooting I decided to blow it apart, clean it and reassemble with new grease.
Mmmm dust, crust and 28 year old powdered remains of grease.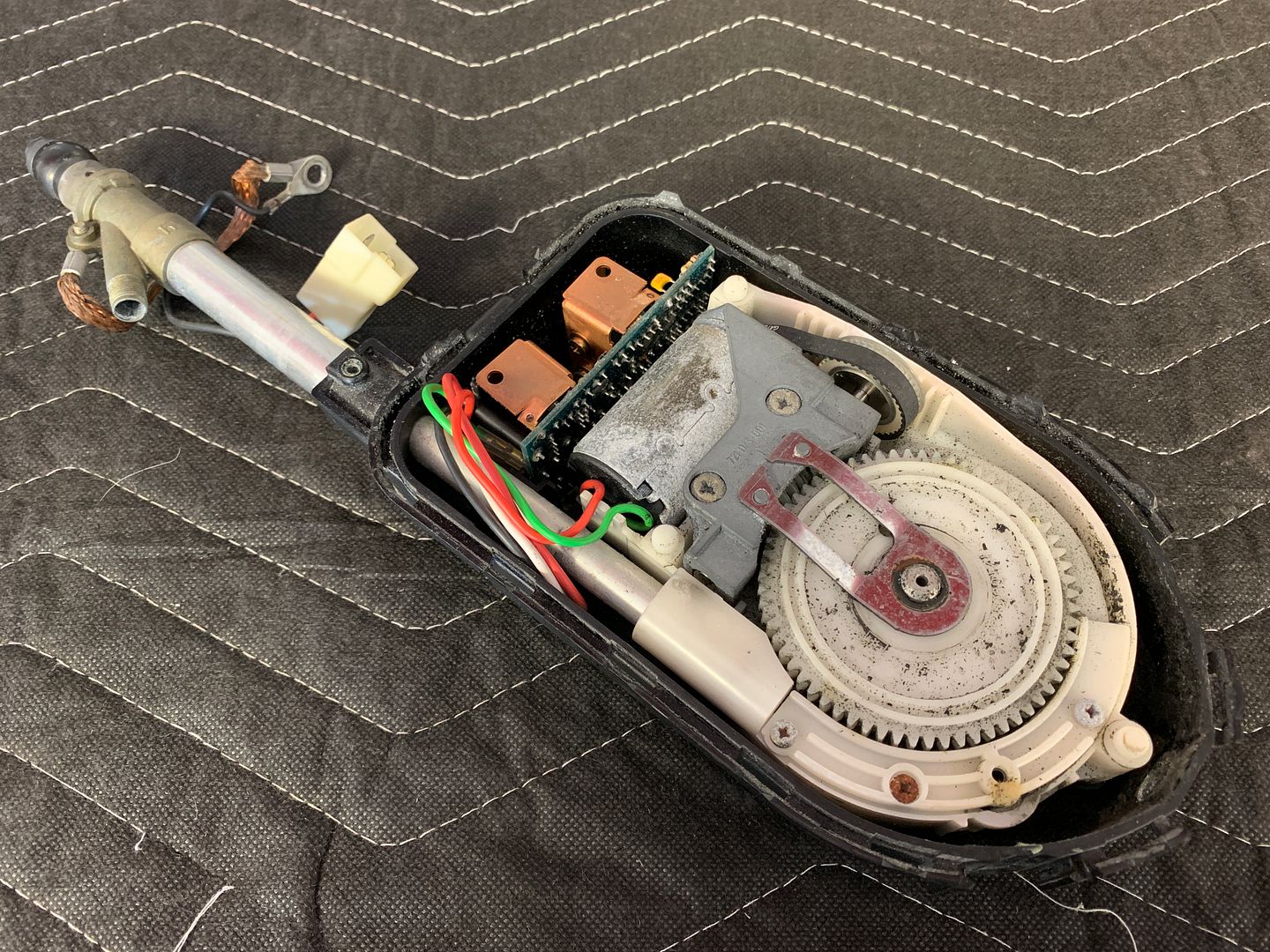 Blown apart: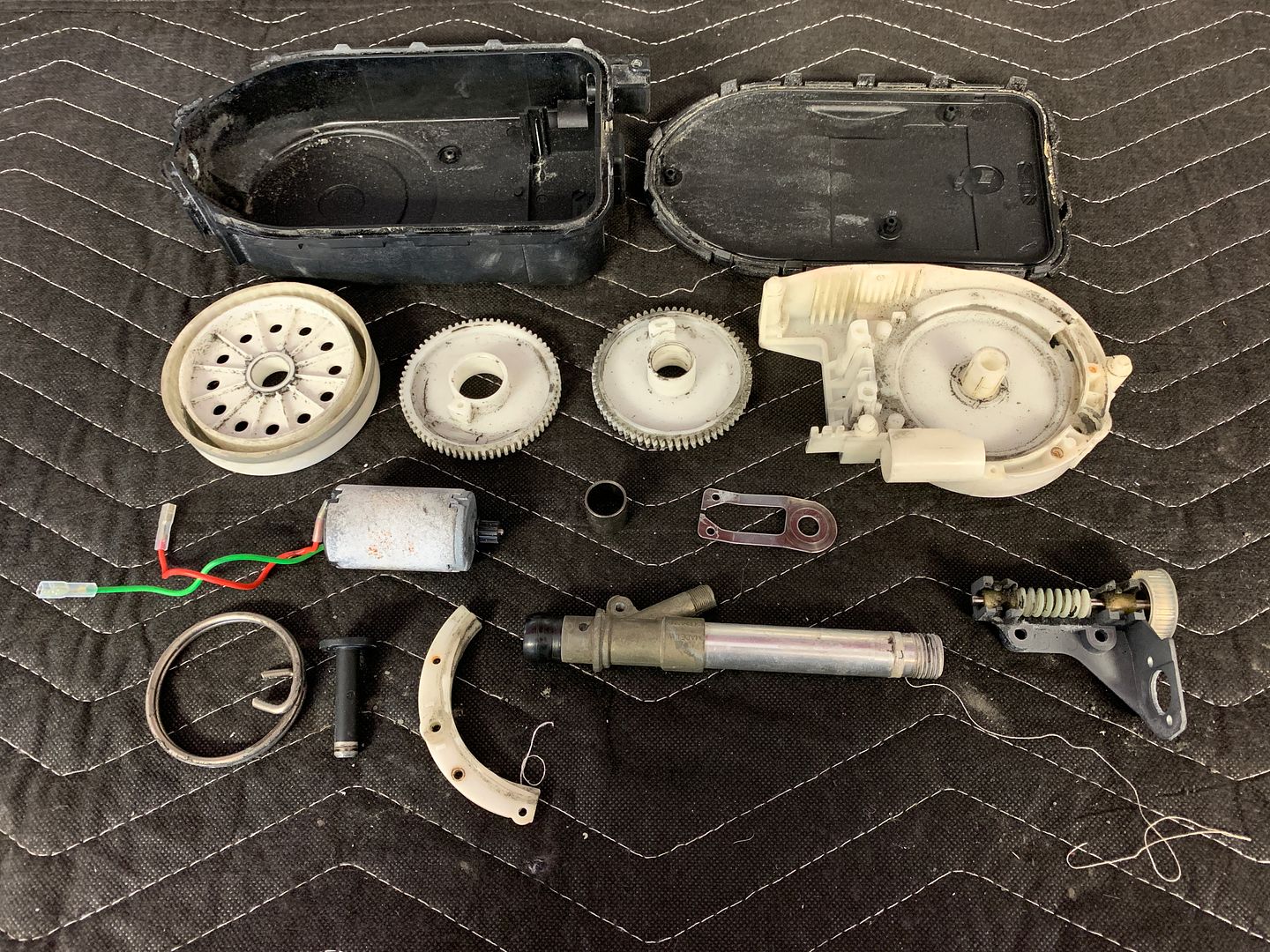 Reassembled with new grease on all friction points. Nylon gear safe Viperlube used. Bench tested again and working slick as snot. Oiled the mast with Lucas gun oil and then fully retracted it for installation.
and... installed
Moving under the car I wanted to try to get some of the plastic liners and crap off the shelves and hung on the car.
Fuel vapor expansion tank, filler neck and associated hoses. Oetiker clamps throughout.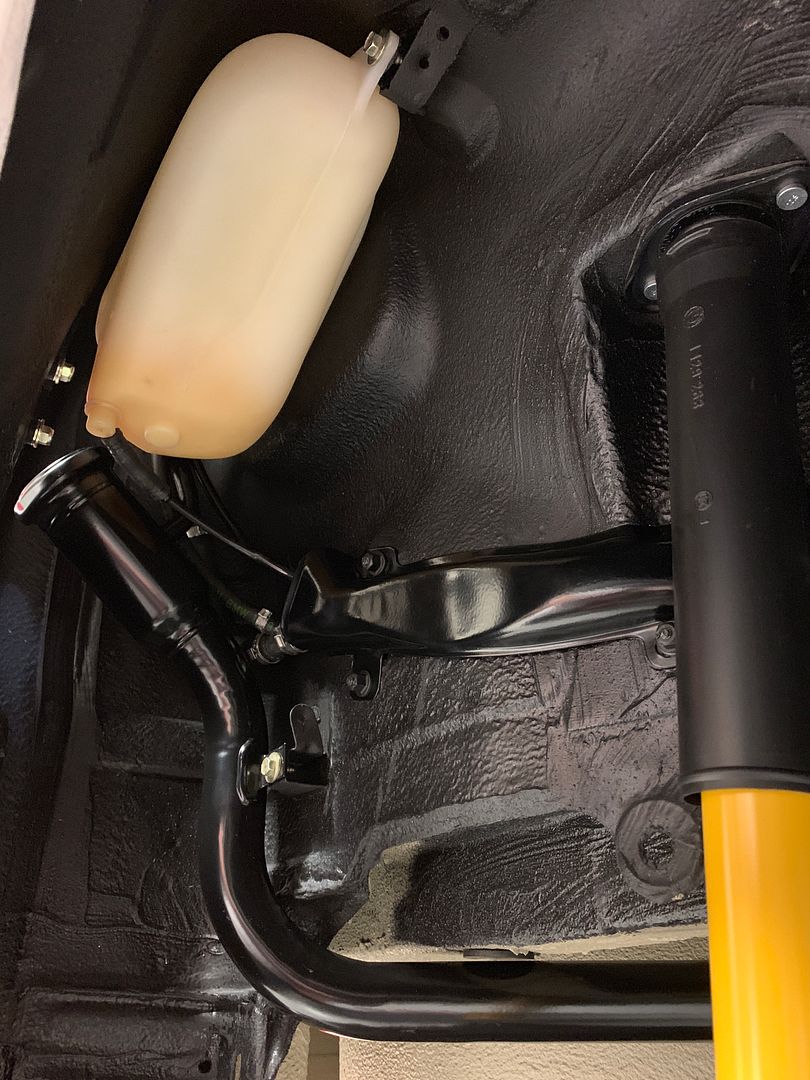 Front wheel well liners: