I picked up the hardware from the plater this afternoon. I'm very pleased with how everything turned out. Only a few pieces will need to go through again because they managed to get stuck together and some areas didn't get plating. About a half dozen items of alllll this hardware. I also might run the calipers through again and I'm less than thrilled with how they came out.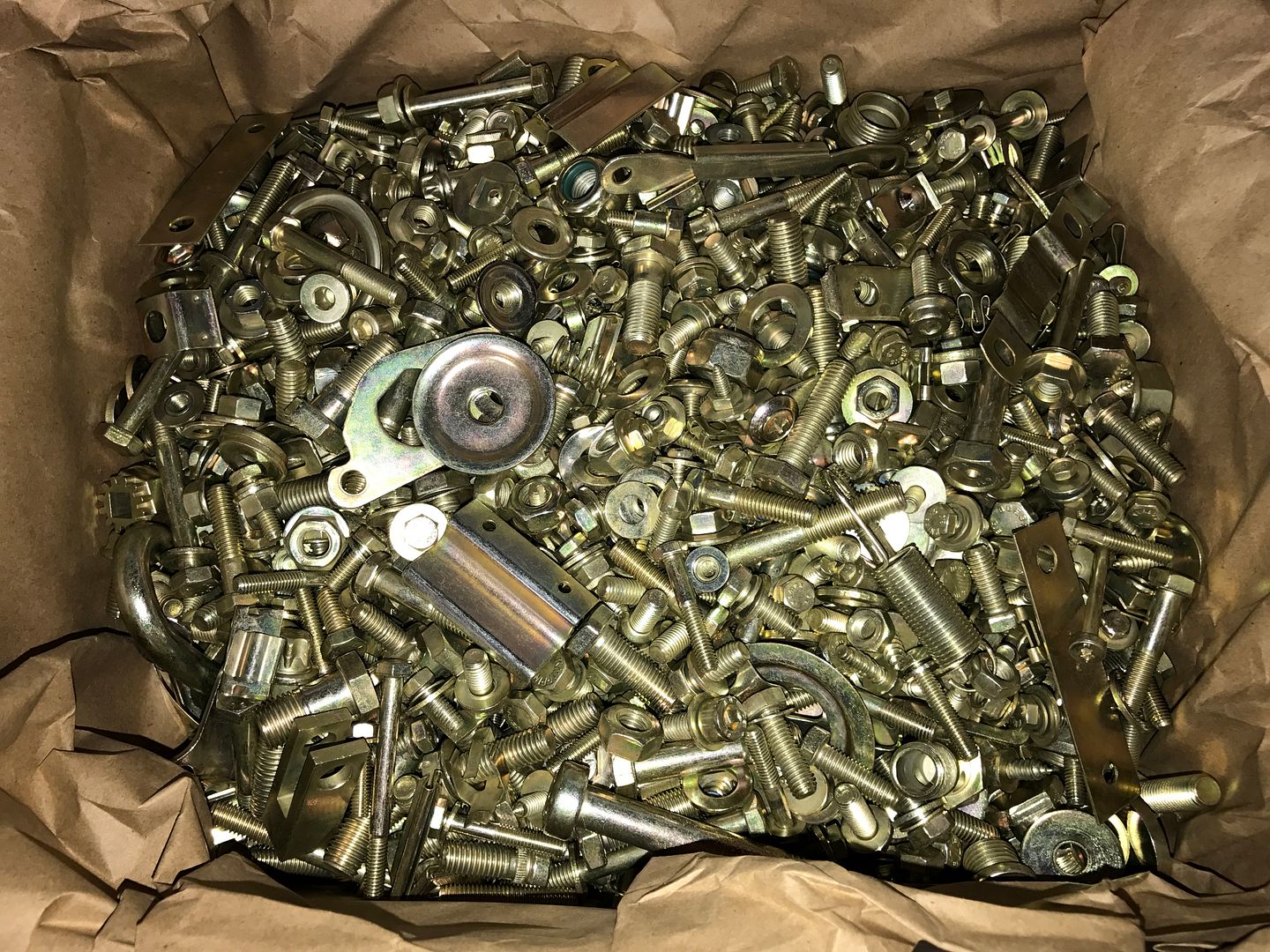 AC lines, power steering, wiper linkage.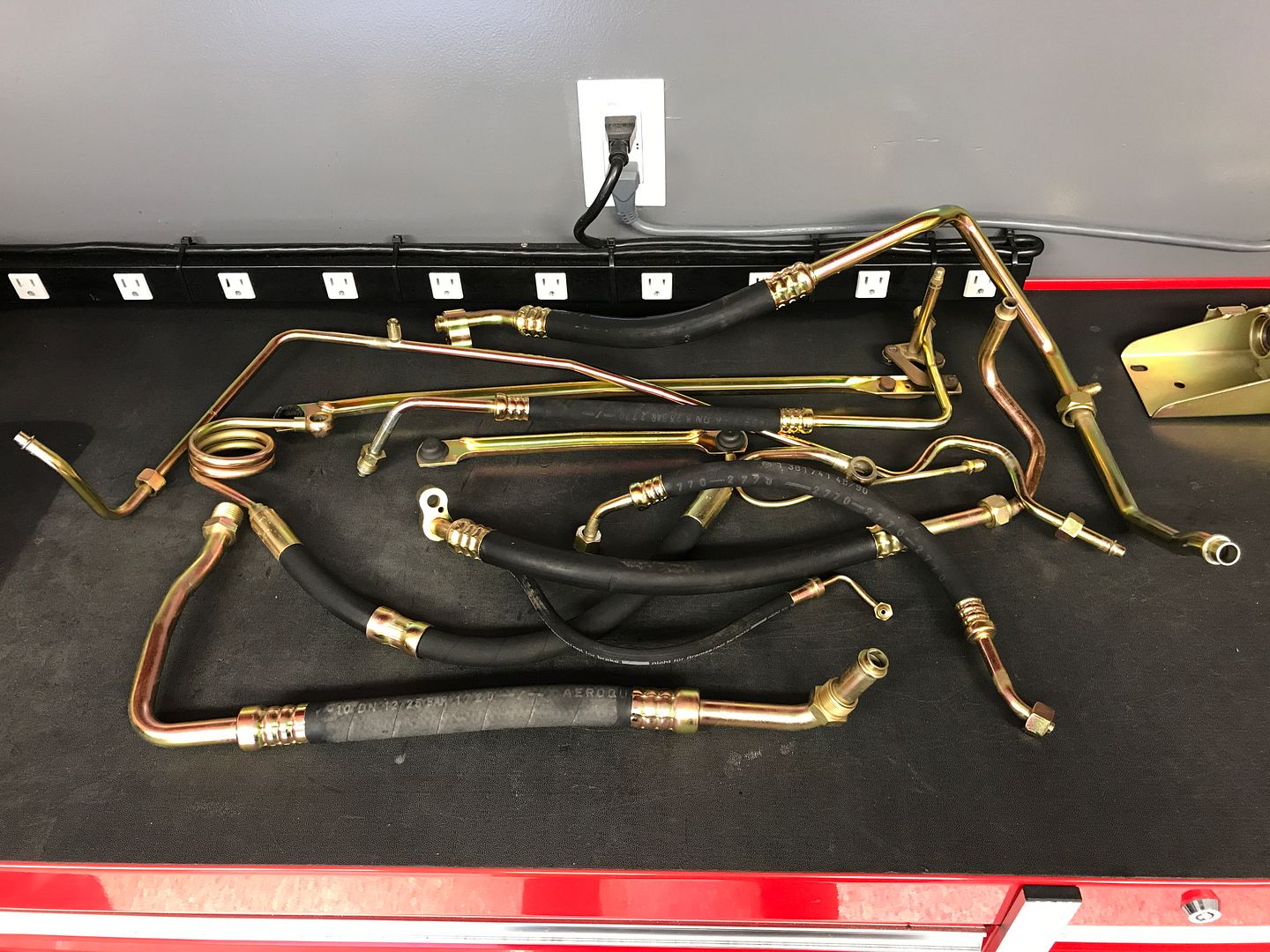 Steering column housing, not actually supposed to be plated but I have two so I thought I'd run one through and see how it looks. These always get rusty and ugly.
The calipers, the stuff I'm not happy with is basically just the rear two caliper bodies. The fronts and the brackets came out pretty decent.
Assorted "large format" hardware
All the small hardware that was wired together. I can see I did lose a few odd pieces here as the wire I used apparently work hardens and gets brittle after its twisted up.
About 60lbs of the main hardware from the car/drivetrain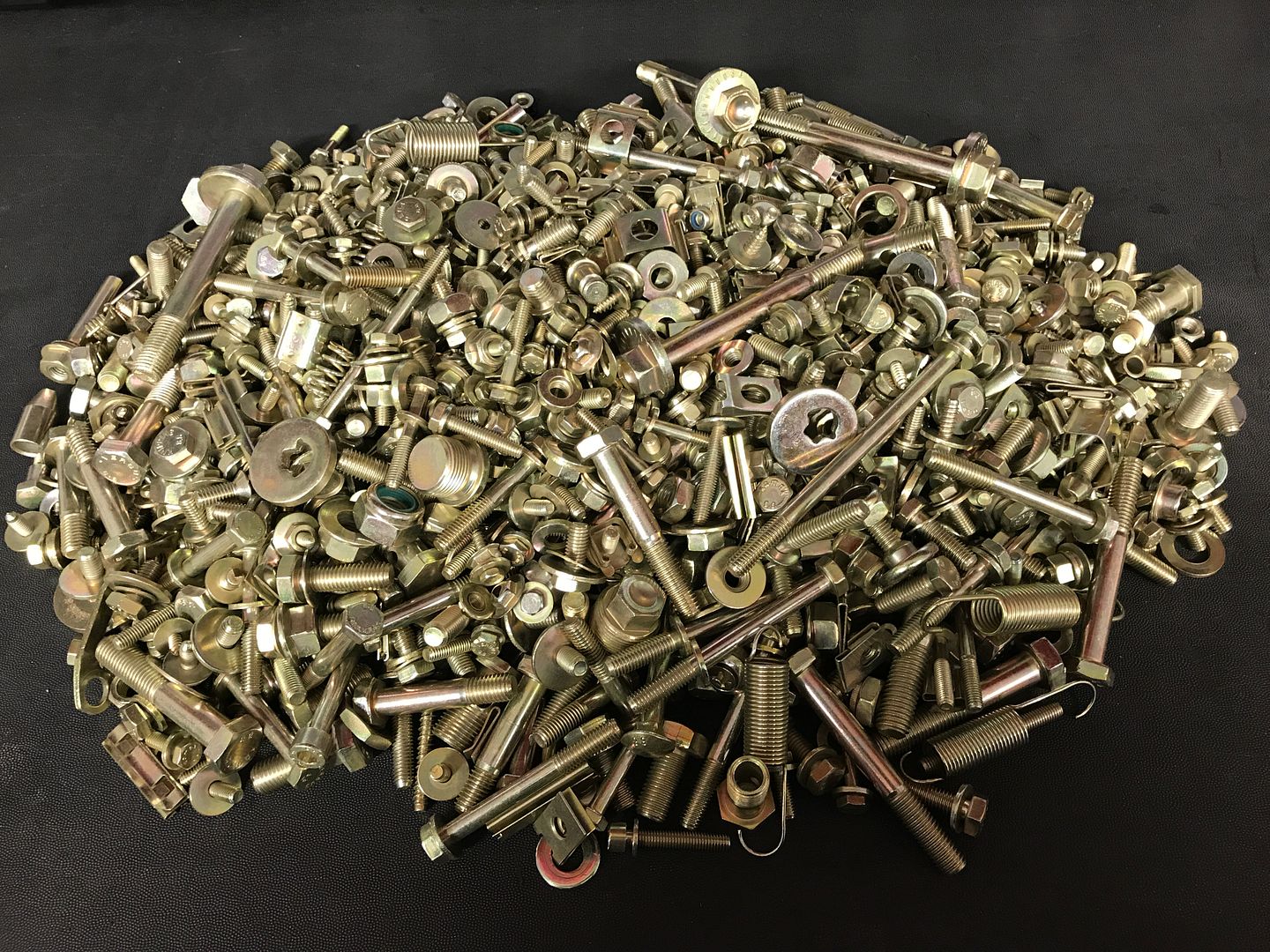 annnnd sorting all of this stuff so I can see how many of each unique fastener I have, so I can bag each assortment by variant.
That's all for tonight, after sorting all of that my eyes are like FFFFUUUUU