I don't think Jon has any interest in curating a build thread. Facebook is all he does to my knowledge.
Rear seat bottom cushion upholstered. Excellent fit and finish. Unfortunately there was a pattern oversight on the backrest section so that will have to go back to John for some adjustments.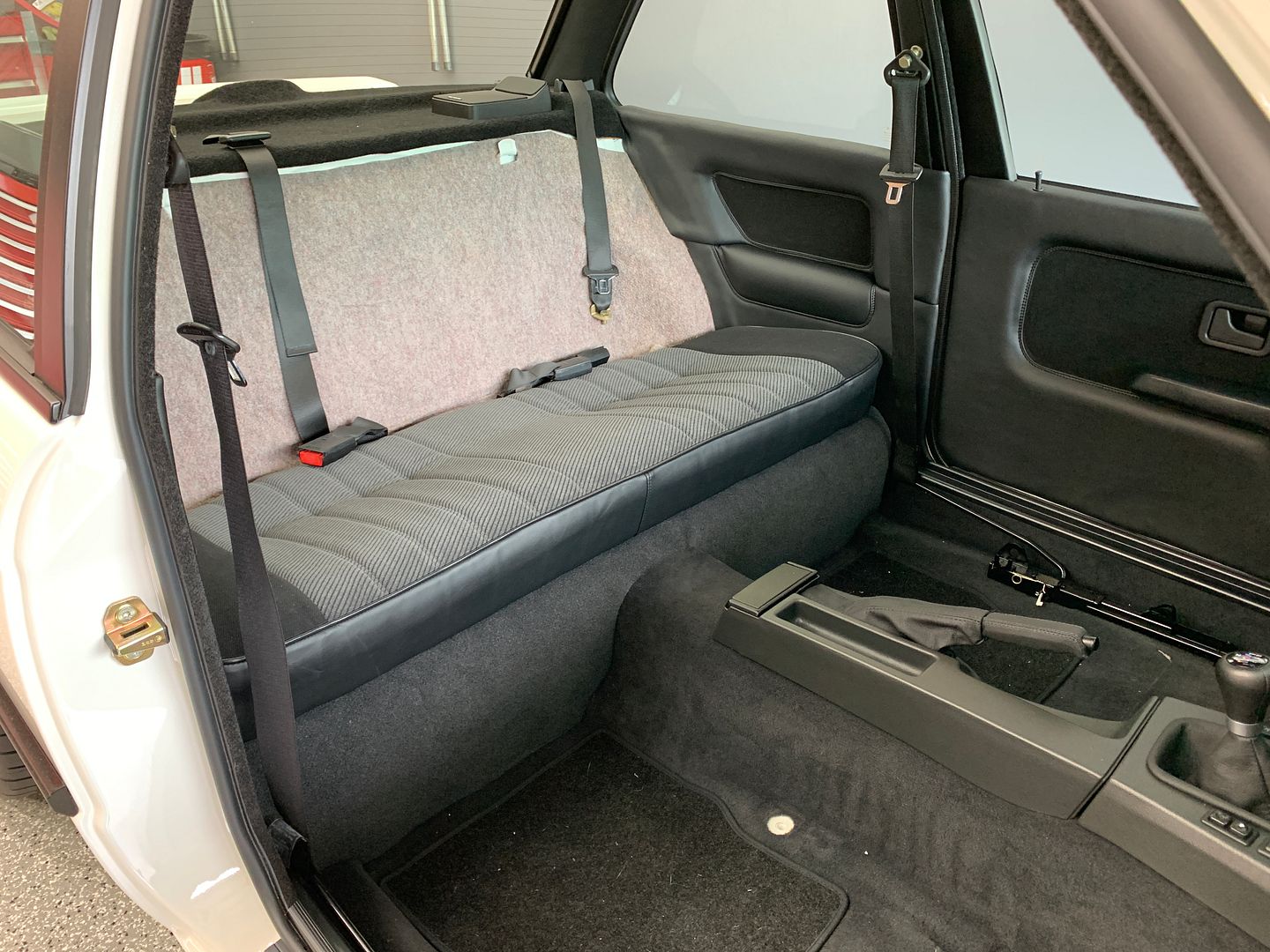 Drivers seat backrest, sorry I forgot to take any in progress photos.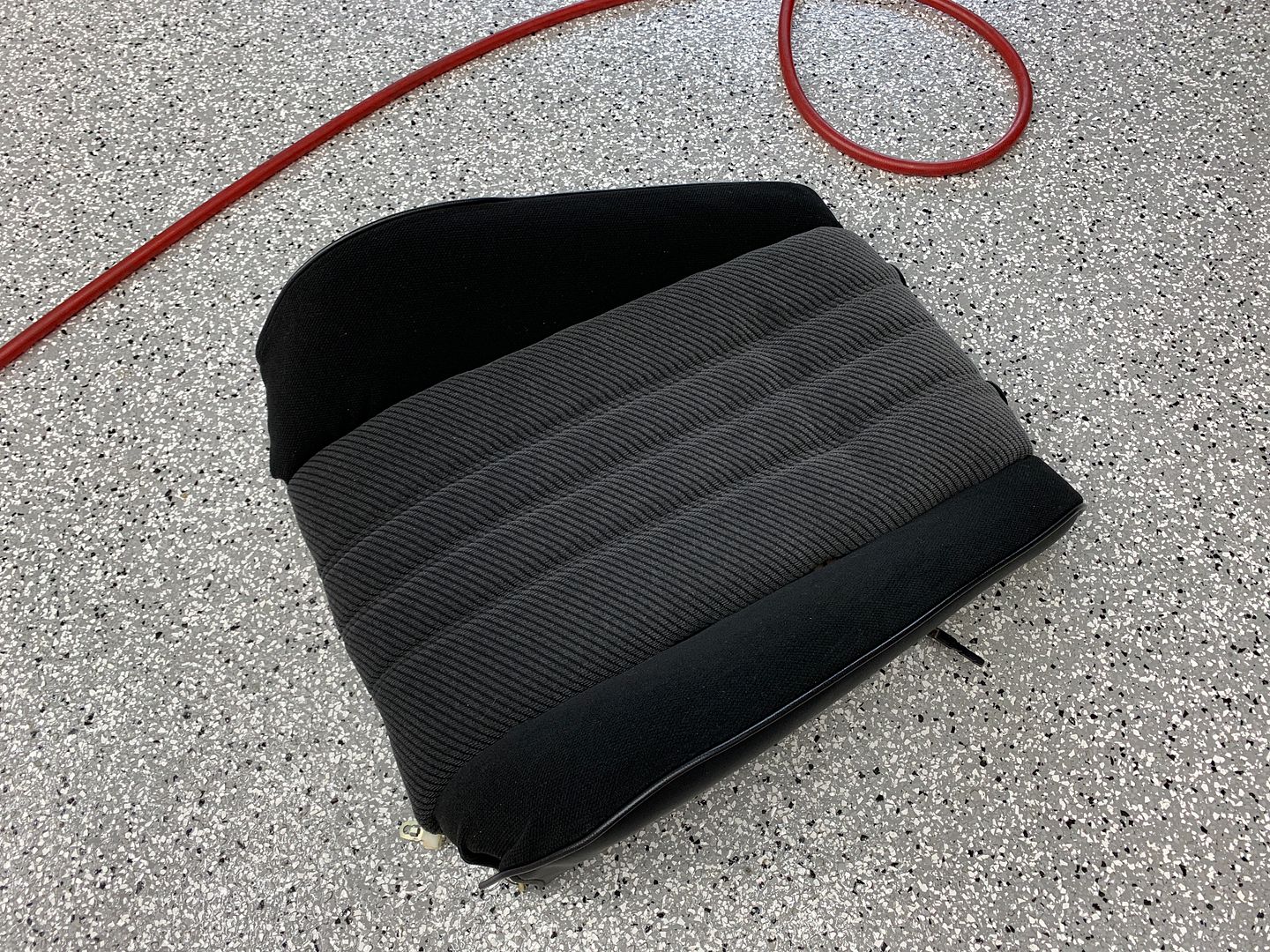 Drivers seal bottom in sections.
Bottom fully assembled.
Built out onto the seat rails, recline mechanisms and new seat belt buckle.
Seat nearly fully assembled, save for the rear cover which I will upholster later on with matching vinyl. The headrest foam seems to have shrunk a little. I did steam them but they have lost too much body. I will be pulling the covers off and adding some glued on foam overlayment to poof them up a bit so they fill the covers nice and square.
Obligatory upskirt photo, she nice and clean under there.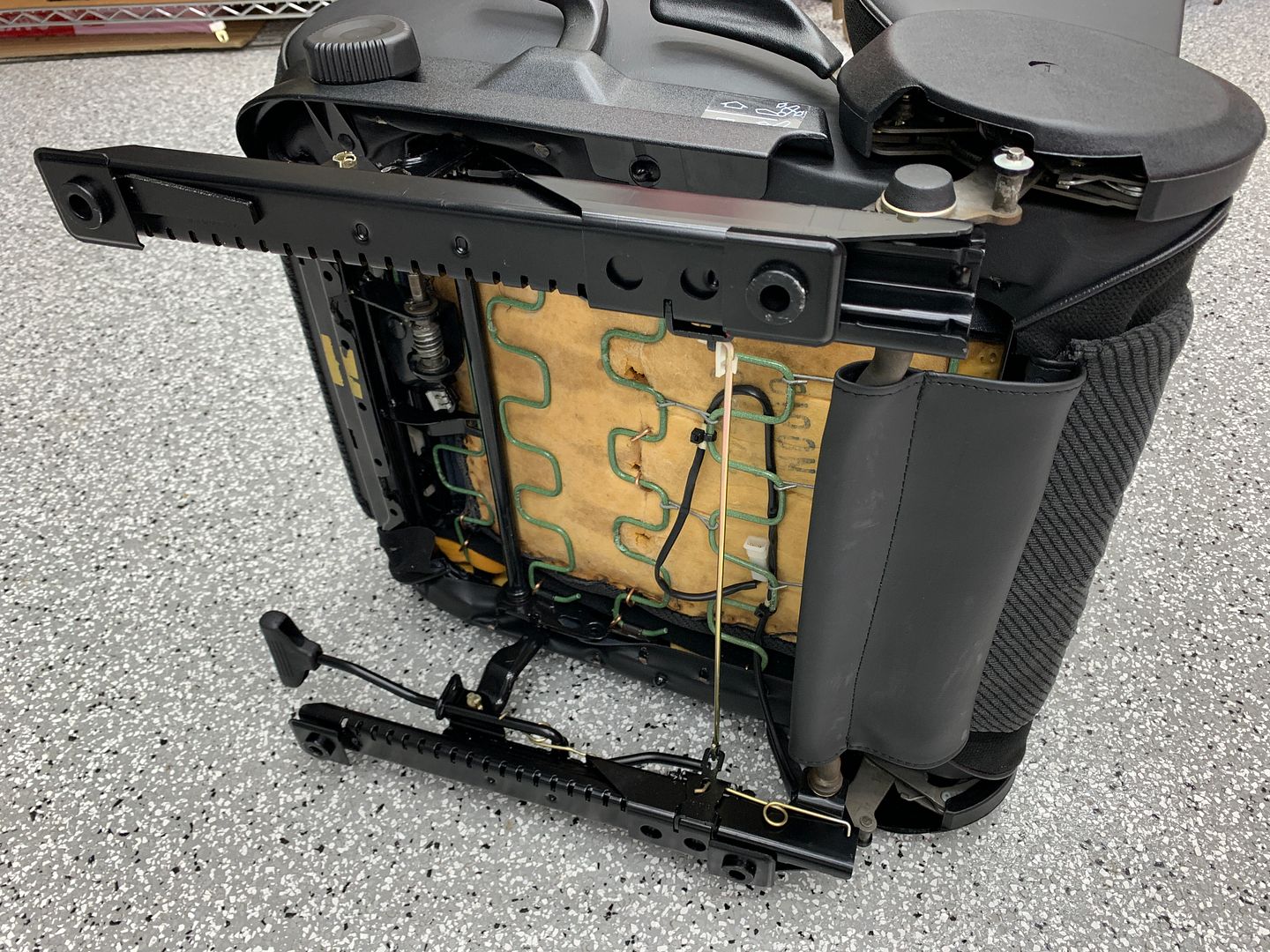 and finally, the drivers seat mounted into the car. Tonight marks the first time since I purchased the car that I've ever sat in the car.